Turkish Marbling – Ebru Workshop in Istanbul

View photos
Turkish Marbling – Ebru Workshop in Istanbul
Turkish Marbling – Ebru Workshop in Istanbul
"Let us make a ""You""nique Art. Learning how to make an Ebru Art picture and as small groups for practising to do an Ebru Art.
Duration: 2 Hours
Live Guide: English
Pick-up Services: Meet at Les Arts Turcs - Art Gallery & Studio
Highlights
Learn traditional Turkish paper marblling techniques in a fun hands-on workshop
Come and experience the sensuous flow of Ebru!
Full Description
Turkish Marbling, EBRU Ebru Art is a common name which is done with colorful composition on a concentrated liquid. The liquid seems like ordinary water. But it is not. While the masters prepare it they add tragacanth and cattle bile, which is found on the East and South-East of Turkey. This makes the water concentrated and the colors can swimm on it. So when we come why this art is famous? Due to the faces of any alive is forbidden to pictured in Islamic belief the masters of art developed themselves on Ebru. Literaturely its etimologic base is ""Ebr"" word in Persian language. It means Cloud. When we investige the history of Ebru Art there is not any indicated document that shows its birth.But as a common thought its basic arrives to old China. Even if it is thought that Ebru is a picture art, it has been also used to decorate some old calligraphic hand written magazines and Qurans. Ebru Art mainly is done with a brush. When you take the color to your brush you transfer the color to water by dropping. Next to the paper there are 3 main materials to do Ebru Art; Colors, tragacanth and cattle bile. Colors are handled from Soil or plants. These colors should not include oil and and melt in water. If the colur has these 2 features it can be used for Ebru Art. They are prepared by crushing on a marble with a hand stone called as ""Destizeng"". It seems so easy to to do an Ebru Art. From its water preparation till color preparation it requests more patience. Mainly as type of Ebru Art there 3 main Ebru Art called as Battal, Shal and Taraklı. In some arts we can also see their mixture which is done some flowers. When we arrive to present day we also see the Ebru Art on some goods like leather, glass, cloth, furniture, book covers, notebooks, invitations, and many other areas.
Photos
Includes
2 Hours Workshop
All Necessary Equipments
Meeting point
Les Arts Turcs - Art Gallery & Studio
Location
Know Before You Go
Transportation is not included. Please be ready 15 minutes before the starting time at Gallery
About your Host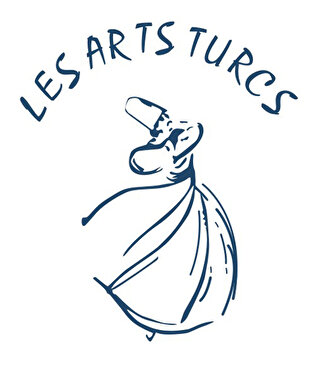 Les Arts Turcs - Art Gallery & Studio
Bazaar Turkey - Senguler Tourism is a travel agency and an Culture Center based in Istanbul. We are focused on Art & Cultural activies in istanbul from a professional point of view...
read more
---
Customer Reviews
9.33 Superb Based on 3 reviews
Jaime - February 16, 2019
This is not an art. It is an amazing thing. I have never seen any paint workshop like this. Really effected
Lisa - February 03, 2019
We live in Germany came from Turkey 12 years ago. I always liked and i will like this Ebru Painting. My daughter s name is also Ebru. We got a colorful Ebru Art, put her picture in its middle and hanged on our wall with a nice frame.
Armando - January 04, 2019
I suggest do not try at home. If your mom sees that you painted armchairs while you think to do Ebru, she can be an Ottoman soldier. :D As i saw preparation period is longer than painting. Not easy as it seems.