Tiyatro kulisinden şarkılar!
Alternatif sahneler bir bir sezonunu kapatırken görkemli bir veda ediyor. Kulistan Şarkılar diyen tiyatro, 10 Haziran'da The Mekan'da bizlere unutulmaz bir gün yaşatacak.
D22, Emek Sahnesi, ikincikat, Kumbaracı50, Mekân Artı, sekizincikat, Şermola Performans ve Tiyatro Hâl; 2014-2015 sezonunu 10 Haziran'da The Mekan'da düzenleyecekleri "Kulisten Şarkılar" konseri ile noktalıyor ve sezona veda ediyor.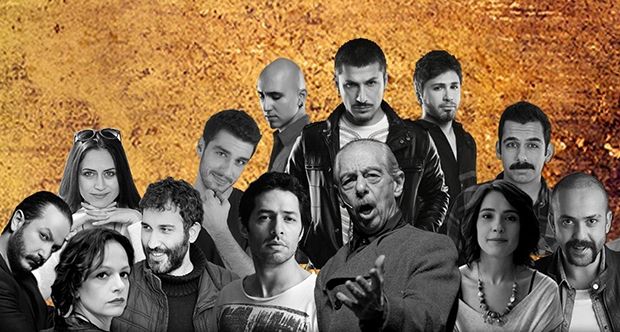 Matmazel Coco karakteriyle gecede sunuculu üstlenen Seyhan Arman'ın eğlenceli sunumu ile başlayacak gecede Bir Delinin Hatıra Defteri gibi güçlü oyunları sahneye koyan Genco Erkal, son filminde söylediği şarkılarla dikkatleri üzerine çeken Mert Fırat, şarkıcı kimliğini de bildiğimiz Sarp Apak'ın yanısıra; Aras Aydın, Barış Atay, Çiğdem Gürel, Funda Eryiğit, Güvenç Dağüstün, Hakan Bilgin, Haki Biçici, Redd, Selen Öztürk ve Selen Uçer'in şarkılarına Melez grubu orkestrasıyla eşlik edecek.
---
Information
Kulisten Şarkılar Konseri
Mekan:
Saat:
BİLET FİYATI :
Ulaşım
---
Yorum bırakarak düşüncelerini bizimle paylaşmaya ne dersin?
Sen de kişisel yorumunu etiketiyle yazabilirsin.