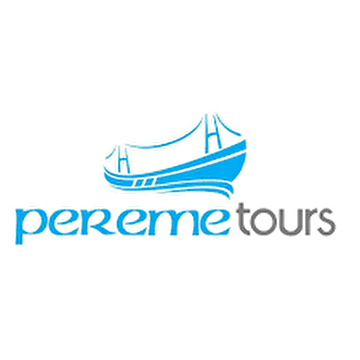 Verified Info
Tourism Agency Licence
Business Licence
Tour Guide Licence
PeremeTours
You will have an unforgettable Turkish Night in the stunning Bosporus.
Pereme Tours an experienced sea tourism company of Istanbul gives its most beautiful boat of its filo to your service for a unique TURK NIGHT ever. Pereme1 boat will provide both comfort and safety having a modern and luxirious equipment. After the dinner you can dance the night away to entertaining music provided by professional DJ and traditional show programs or simply relax with a drink and enjoy the view. We combine a delicious meal with unparalleled views of Istanbul and live entertainment to create Istanbul's leading Bosphorus Dinner Cruise.
Customer Reviews
10.00 Outstanding Based on 2 reviews
Kaitlynn - February 01, 2019
What an enjoyable evening. Local entertainment was great but so was watching guests from various countries hit the dance floor. The food was plentiful and delicious. They pick you up and take you back to your hotel.
Azariah - February 07, 2019
It was amazing experience onboard. Enjoyed a lot!
---
Things to do with PeremeTours
Delicious food, great view, amazing entertainment activities, traditional Turkish shows and much more… ...
From €50.00 /per person