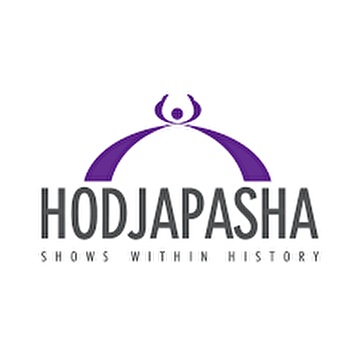 Verified Info
Tourism Agency Licence
Business Licence
Tour Guide Licence
Hodjapasha
Our Vision : Promoting and teaching Rumi philosphy and practices in the sphere of development of human spiritual potential and personality which serve a better functioning in the society and family for peaceful world...
Near the mighty Hagia Sophia Basilica and the magnificent Topkapi Palace, Hodjapasha is a delightful piece of the city's striking cultural mosaic. Transformed from a large 15th-century hamam (Turkish bath), welcomes visitors since 2008 under its high dome ceilings to showcase some of the best of this vast country's traditions . Hodjapasha has two sections. First is an exhibition and foyer area. The other section is performance area which has a circular glass dance floor and a musicians stage. Spectatator seats are located around circular dance floor and has a capacity of 220. Perfect lighting and beautiful decoration turnes this historical building to a very mystic and intim place.
Customer Reviews
10.00 Outstanding Based on 6 reviews
Antonio - January 27, 2019
El espectáculo fue sorprendente. La escenografía, el lugar, los vestidos, los bailarines, todo el personal fue estupendo. Estamos muy felices de haber asistido al evento
Eliza - February 11, 2019
Its very cultural and artistic at the same time.. Loved it!! Especially the male belly dancer,he really rocked it.
Olivia - February 03, 2019
Alexandra - February 10, 2019
Great ambience, however the performance was nothing exceptional.
Isabella - January 30, 2019
It was a fabulous experience!
---
Things to do with Hodjapasha
On this whirling dervishes ceremony, you will feel how they are trying to reach towards the deity with love. Don't lose time to see this 800 year-old ritual!...
From €19.00 /per person
Are you feeling reading for that cozy show atmosphere in a special historical place, Hodjapsha Cultural Center ? Let's be captivated by this magnificent show!...
From €22.00 /per person