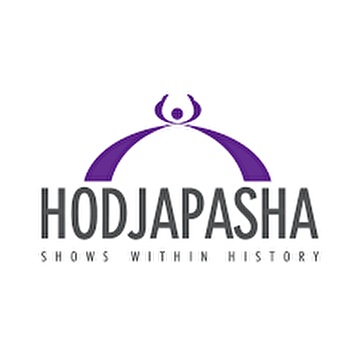 Verified Info
Tourism Agency Licence
Business Licence
Tour Guide Licence
Hodjapasha
Our Vision : Promoting and teaching Rumi philosphy and practices in the sphere of development of human spiritual potential and personality which serve a better functioning in the society and family for peaceful world...
Near the mighty Hagia Sophia Basilica and the magnificent Topkapi Palace, Hodjapasha is a delightful piece of the city's striking cultural mosaic. Transformed from a large 15th-century hamam (Turkish bath), welcomes visitors since 2008 under its high dome ceilings to showcase some of the best of this vast country's traditions . Hodjapasha has two sections. First is an exhibition and foyer area. The other section is performance area which has a circular glass dance floor and a musicians stage. Spectatator seats are located around circular dance floor and has a capacity of 220. Perfect lighting and beautiful decoration turnes this historical building to a very mystic and intim place.
Customer Reviews
8.83 Excellent Based on 12 reviews
Keith - February 20, 2019
Easy to find the venue. Before show i tasted nice drinks. I watched a mixture of East and West.
Joshua - August 11, 2019
If your wife is jealous don t go with her. :)
Todd - July 22, 2019
I hardly kept myself not to dance with them.
Rogelio - July 01, 2019
Come, come, whoever you are. Wanderer, worshiper, lover of leaving. It doesn t matter. Ours is not a caravan of despair. come, even if you have broken your vows a thousand times. Come, yet again , come , come. You will feel this there.
Nathan - May 17, 2019
If i watched this on a theater i think i was not effected. The place adds a good athmosphere to show. Leave yourself to music. And feel their believes.
---
Things to do with Hodjapasha
Witness the 800-year-old ceremony of the Whirling Dervishes. Enjoy the live music accompaniment and be mesmerised by the graceful movement!...
From €20.00 /per person
Spend an evening at the Hodjapsha Cultural Centre and enjoy a fantastic dance showcase! See everything from belly dancing to modern Turkish dance. ...
From €25.00 /per person