Your Easy Pass to Istanbul`s Top Experiences
Imagine a kit that includes everything you will need in your Istanbul trip and left you only the job of taking a plane and setting foot in Istanbul. I am talking about Istanbul Tourist Pass.
"Istanbul Tourist Pass" is the only city pass available in Istanbul that enables you to enjoy city in most comfortable, simple, and fun way.
Do you want to explore the city classics and looking for a discount on them? Are you lost somewhere and would like to know how to get to your destination? Do you know how to have internet without wasting money and time in registrations, activations or in search of café's with wireless connections? Istanbul Tourist Pass has all the answers and services for you.
What Does Tourist Pass Include?
---
City Tours and Experiences
Tourist Pass simplifies your travel with free entrance vouchers that are part of the package you have chosen or any experience or tour you have added to your flexible pass so you would not miss any must-do's of Istanbul. The packages, prepared by locals to optimize your Istanbul experience, varies depending whether you want the essentials of the city or want to have more fun with the shows, guided tours or shopping opportunities.
The major experiences are: Hop-on & off Bosphorus Tour,
Photo Shoot in Ottoman Style and more..
---
Unlimited Internet Connection
It is not always easy to connect to internet in Istanbul and we know exactly how important internet for travelers to reach quick and vital information. Without the unlimited internet connection you must either buy a sim card and a Turkish number with an internet package that is more expensive or run around in circles in search of a restaurant or café with a wireless connection. Forget all the hustle and check out what Tourist Pass has prepared: Unlimited internet connection for 2 full days, connecting from 10 separate devices with only one 3G Mobile WiFi device, possibility of extension after 2 days.
---
WhatsApp Instant Guiding
In any and every package you would buy you will have an instant guide in your pocket that you can ask everything. Since you will already have an unlimited internet connection you will be able to ask your Whatsapp guide where you are, how you can go back to your hotel, or even the historical and cultural questions you are wondering right at the moment you are seeing the monuments.
---
Public Transport Discount Card
Public Transportation which is not so expensive for locals become an issue when you buy one by one tickets or tokens as foreigners. With the Public Transport Card, Tourist Pass will provide you, you will be able to pay with the local prices and when connecting from one line to another you will have connection discounts that can reach over 50%.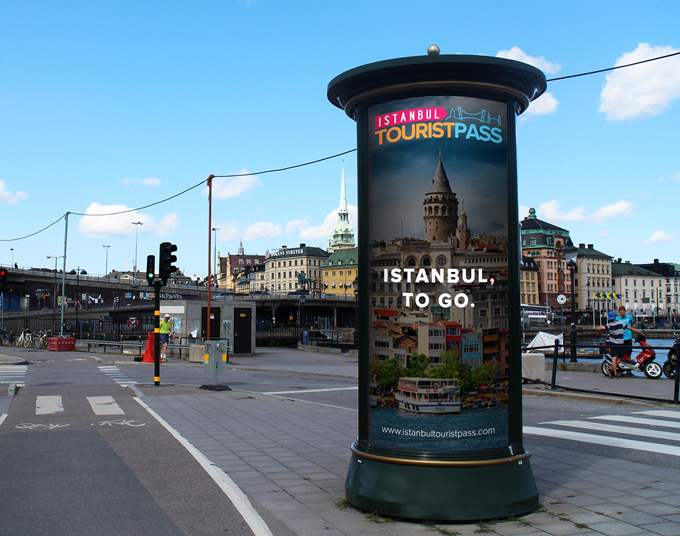 ---
Leave a Comment
You can also write your personal comment with