How to Get a Visa for Turkey ?
As one of the most-visited countries in the world, Turkey offers an advanced visa system that is quick, pleasant and easy.
Do I need to get a visa?
According to the regulations declared by Ministry of Foreign Affairs of Turkish Republic every nationality has different requirements for entering Turkey. Some country's citizens are exempt from visa, you can click here to see the list of countries. If you are required to get a visa, below you will find the ways to get one.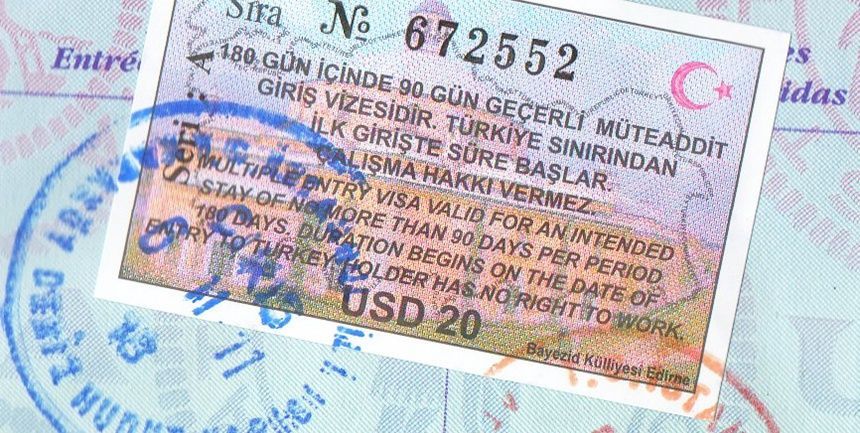 Before Applying for a Visa
Your travel documents, which mean passports and id cards, need to be valid for at least 6 months from the beginning of your planned stay. There are some additional requirements for certain nationalities.
3 Different Ways to Get Turkish Visa
E-Visa
E- visa is an online official document provided by the governmental portal of Ministry of Foreign Affairs. Most country citizens are either exempt from visa or need to pay and get a e-visa from e-visa website. You might not be eligible for an e-visa and might be obliged to apply from an Embassy or a Consulate. You can check from here if you are eligible or not. E-visa is only valid if your purpose of travel is tourism or commerce. If it is work or study, you require to get a regular visa given by Embassies or Consulates. The fee visitors need to pay differs for every country. The fees for e-visa are as following :

http://www.mfa.gov.tr/data/KONSOLOSLUK/vize-harc-miktarlari-en.pdf .

The e-visa website's application page also offers information on step by step procedure for your country. You need to go to the Main Page, click on Apply Now, enter your country and the necessary information will be brought to you.
From the Embassies or Consulates
If your purpose is not touristic, no matter which country you are from you need to get a regular visa from Embassies or Consulates. Some country citizens need to get a regular visa even for their touristic visits. Even if you are eligible for an e-visa, you can still prefer to get your visa from an Embassy or a Consulate.


Visa on Arrival to Turkish Airports
Depending on your nationality if you are allowed to get a visa on arrival to Turkish airports by submitting an identity card or passport and paying the fee you will have your stamp and will be able to enter the country. You should keep in mind that fees are different than the e-visa fees. You should check them in advance.
---
Leave a Comment
You can also write your personal comment with