8 unique things that you can only do in Istanbul
A must-do list that you shall follow for the best Istanbul experience.
Travelling gets less exciting every day due to globalization making all the cities look alike; same clothing stores, same fast-food restaurants, same cafés everywhere. Luckily, Istanbul is still one of the undiscovered places, where there are a lot of unique things to do, that you absolutely can't find anywhere else in the World.
Warning: This post may make you want to go to Istanbul. Are you ready to take the first flight?
1. Taste the specialties of the Istanbul's street life: Awfully delicious food!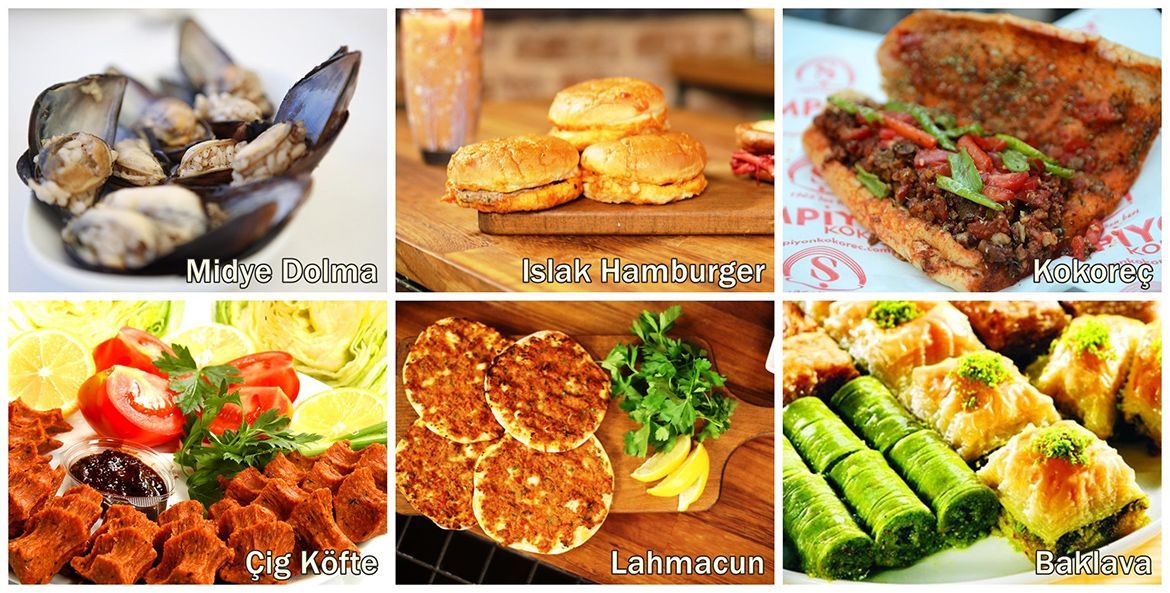 Everybody knows Döner, and it's quite easy to find it around the world; but what about other food that Turkish people miss the most when they're away from home? Below are the best street tastes of Istanbul!
| | | |
| --- | --- | --- |
| Midye Dolma | Mussels with rice filling | Look out for the street vendors and fish restaurants in Istanbul! |
| Islak Hamburger | Burgers wetted with a special sauce | Buffets at the Taksim Square are the best places for it! |
| Kokoreç | A sandwich of lamb intestines. (Sounds weird but it is incredibly tasty!) | Şampiyon Kokoreç |
| Çiğ Köfte | Raw spicy meatballs (with no meat) | Komagene, Oses, Sırrı Usta & more |
| Lahmacun | Minced meat on a thin piece of dough | Köşkeroğlu, Borsam Taşfırın, Hacıoğlu |
| Baklava | A sweet pastry made of layers, filled with nuts or pistachio | Karaköy Güllüoğlu, Dedeoğlu |

(What is your favourite Turkish dish? Share it with others in the comments section!)
---
2. Visit the only place in the World that has served to three religions throughout the history.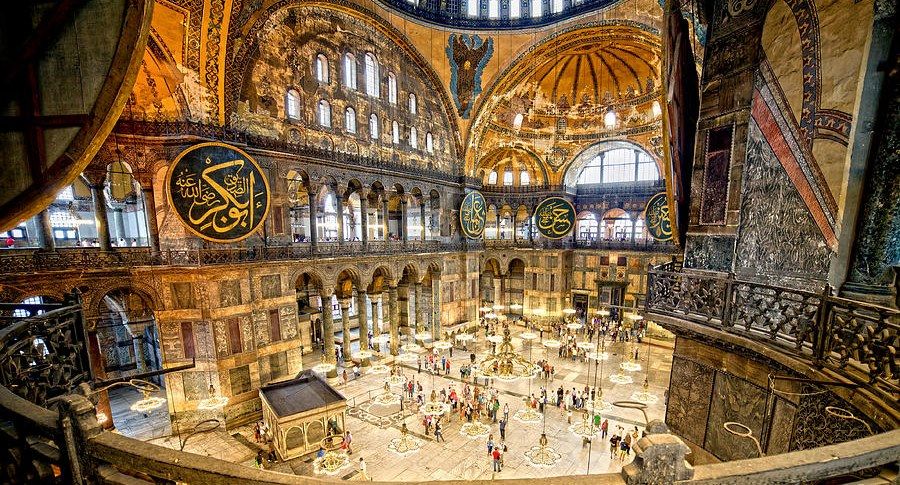 Hagia Sophia, the church of Divine Wisdom, was a Pagan temple first. Then it was turned into a mosque and it is a place to see before you die! This immense building is full of mysteries and we guarantee that Hagia Sophia will be an unforgettable place for you. Touch the 'weeping column' to be healed of many illnesses, drink from the well in the great hall, see the tomb of Queen Sophia that would cause the whole place to come tumbling down if touched by anyone!
Traveling to Istanbul soon? Find out about admission to Hagia Sophia.
Bonus: Don't forget to look out for the world famous Cat of Hagia Sophia!
3. Have breakfast in Europe with the view of Asia and have lunch in Asia with the view of Europe on the same day.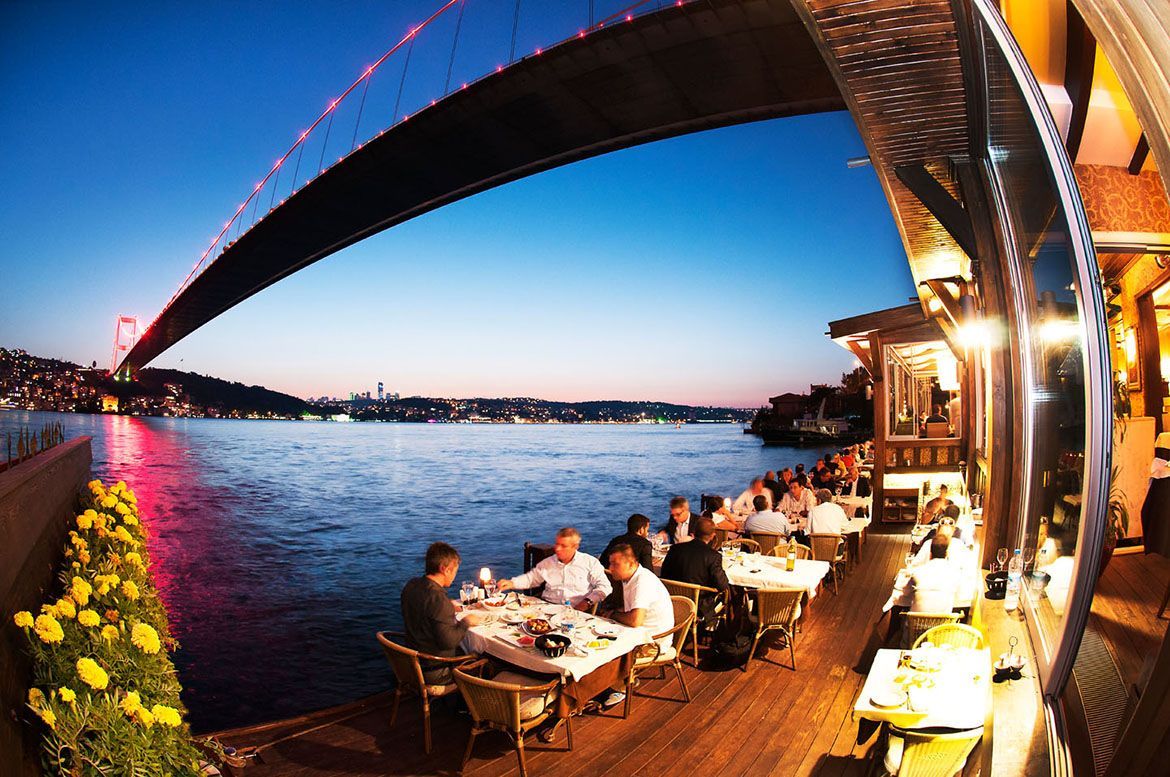 A natural frontier between Europe and Asia, one of the miracles of Mother Nature , a landmark of Istanbul: Bosphorus! Change continents as many times as you like!
4. Witness a fascinating form of meditation: Dervishes with their Sama Ritual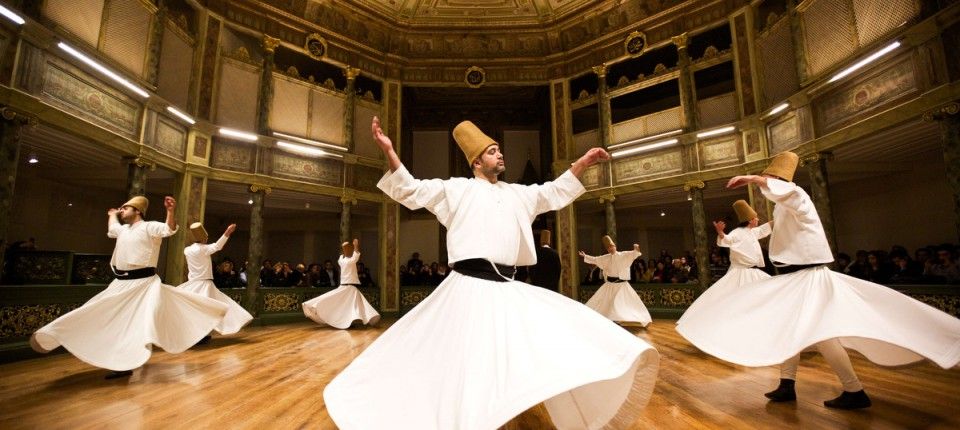 Sama is an ancient Sufi ceremony and is performed by people who seeks 'the truth', wants to rise with divine love, lose themselves in God and return back to Earth with maturity and peace. Istanbul is the best place to witness this spiritual beauty of unique sounds and recitations!
GEM: You found it, the smartest way to get an admission ticket for a Sama Ritual.
5. Get properly dressed in the morning to visit the great Blue Mosque, and get properly undressed for a crazy night out by the Bosphorus :)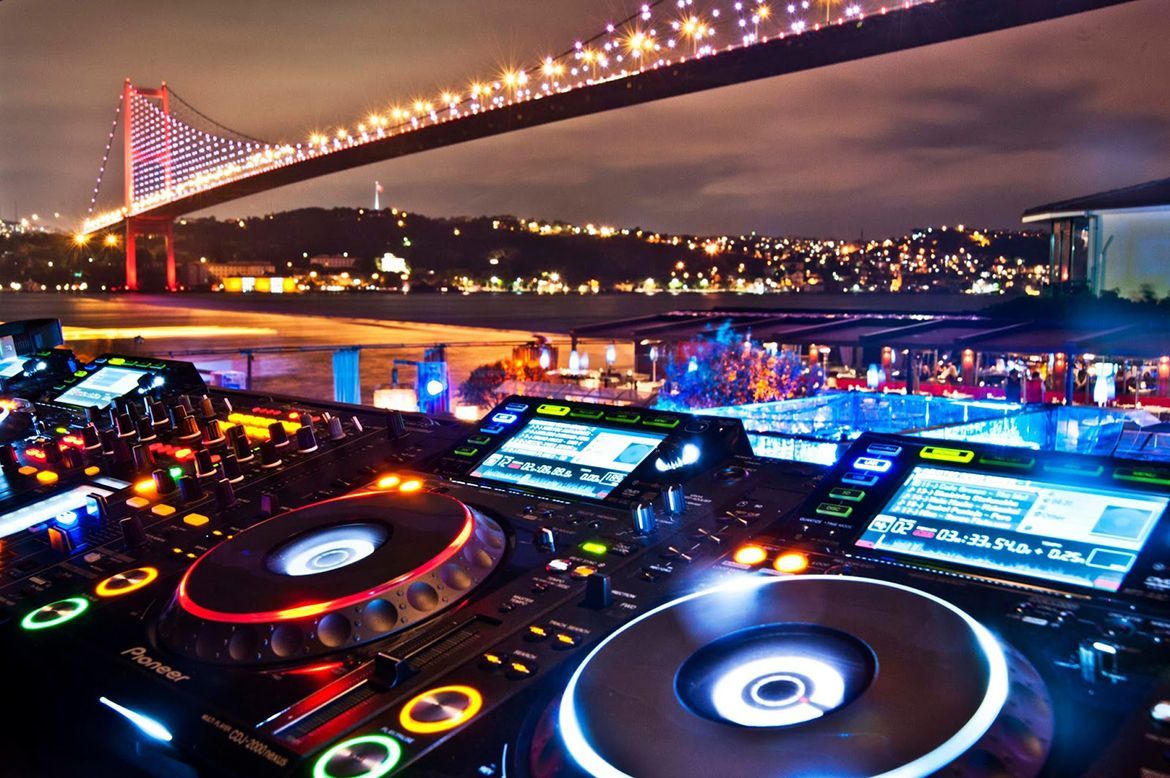 Istanbul is a full package deal! In daytime you will be visiting mosques and churches showering with awe and respect. In the evening you will enjoy marvelous food and at night you will be partying! No need for comparison but Istanbul visitors have a point when they say: "Istanbul is the new Berlin!".
6. Go shopping in the most-visited tourist attraction in the World: Grand Bazaar!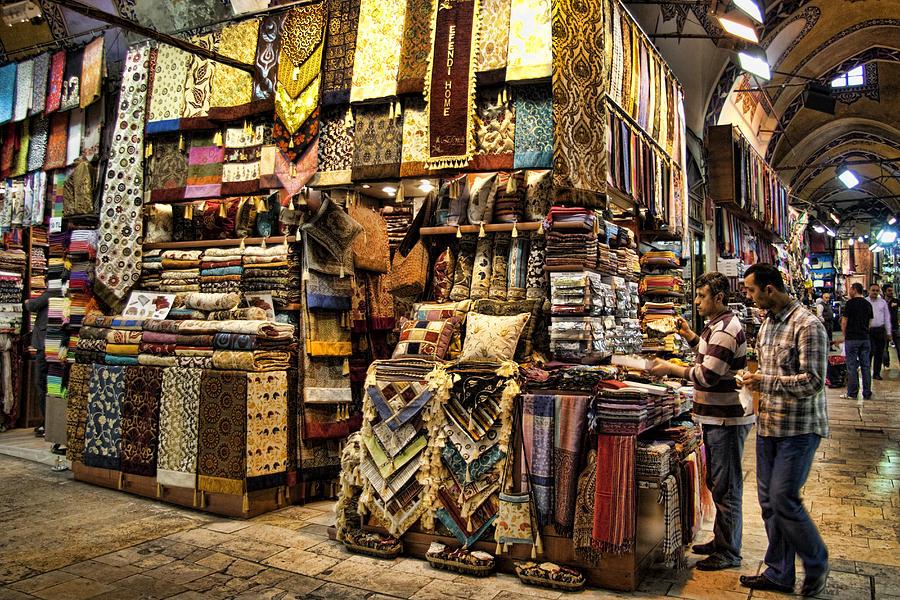 Ask yourself: "What do you need in life?". Before you answer, we know where you can find it: Grand Bazaar of Istanbul! Leather, jewelry, traditional Turkish food, bargaining skill, enlightenment... Anything :)
You can also visit Grand Bazaar with a professional tour guide, if you think that your bargaining skills need improvement.
7. Climb to the historical tower that has witnessed the flight of the first human ever to fly on his own.

A light house, a defense tower, an asylum for the Christian war captives, an observatory, and a launching platform of the first human ever to fly on his own! This tower has been an ever-changing mystery since it was built in 528 and a landmark of Istanbul!
8. Swim in between Europe and Asia, in a pool, that's on the sea; but it's sea-water. Sounds complicated? But it's beautiful.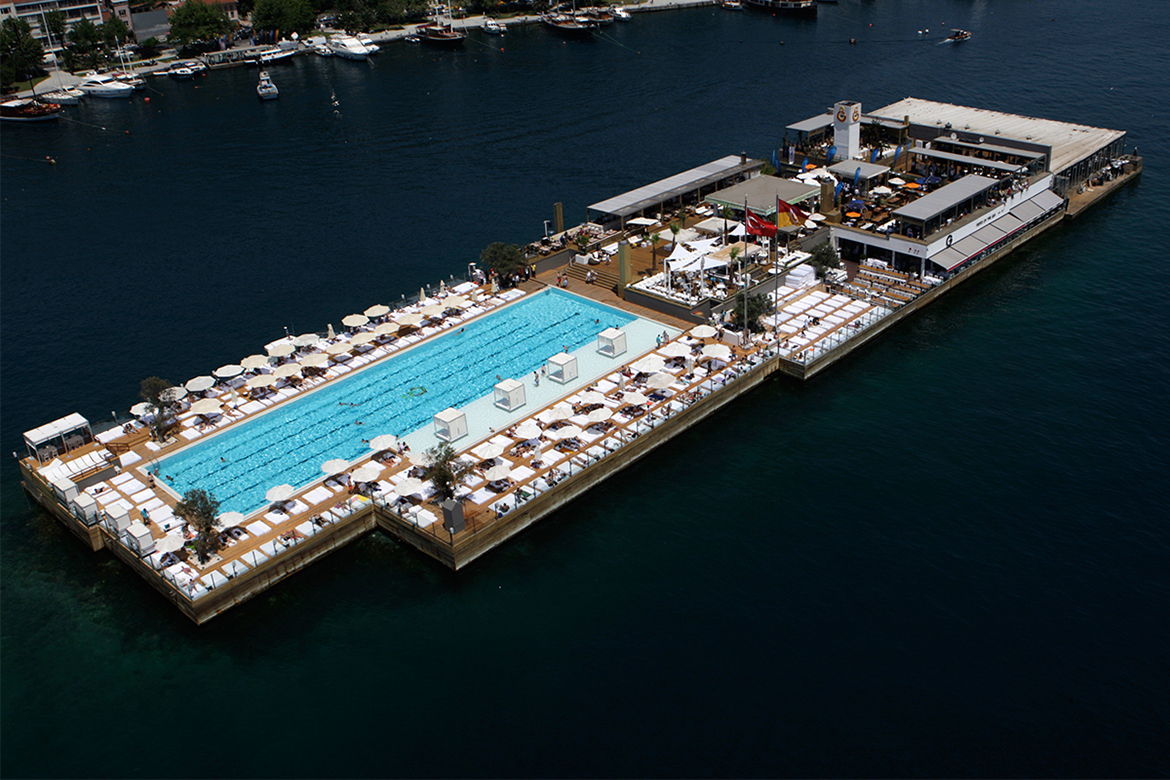 "Bosphorus is gorgeous! I wish I could swim there!" Swimming in Bosphorus is dangerous, but swimming on it is not! Why don't you try Suada? You can take the free shuttle boat ride from Kuruçeşme. Later on all you'll need to do is enjoying the sun and the unique view of Bosphorus whole day!
---
Leave a Comment
You can also write your personal comment with