Istanbul in 2 - 3 Days
Are you planning a weekend runaway to Istanbul? Or will you attend a business meeting and you'll have only 2 days in the most preferred travel destination of 2014? But even 2 days can be satisfactory if you know what to see and where to go in Istanbul.
Day 1 - the Tip of the Iceberg
This will be a long but fun day! Our motto will be "the early bird catches the worm." so put on your comfortable shoes and hit the road after a marvelous Turkish breakfast.
Topkapı Palace
Topkapı Palace is the most visited museum of Istanbul and it opens its doors at 9 am. If you manage to be there at 9 am or a bit earlier, you'd save a great amount of time by skipping the queue. (Tip: With an Istanbul Tourist Pass, you can get the tickets beforehand and save time!) Once you get inside this magnificent Ottoman palace, I strongly suggest you to head to the Harem section since it gets quite crowded later on. (Please keep in mind that the Harem section requires an extra ticket.) Ideal time for Topkapı would be 1,5 - 2 hours.


Distance: 650m (8 minutes by walking)


Blue Mosque
After soaking in the Ottoman palace life & culture, you can move on with the Blue Mosque. (½ hr. would be enough for the Blue Mosque.) This one is a place to remember.

Distance: 550m (7 minutes by walking)

Hagia Sophia
You might be getting tired, that is why should continue this dense but very satisfying tour with Hagia Sophia of 1500+ years, a.k.a. the Wisdom of God, where you will be flushed with peace and awe.
Now is the time for a well-deserved lunch! Sultanahmet, district of the Historical Peninsula, is the most touristic place of Istanbul and offers tons of places to eat for every taste. Here, the options are almost infinite but assuming that you'd like to go Turkish, here are some options:
1) Sultanahmet Köftecisi
Address:
Demirtaş Mah. 34134 Fatih - Istanbul
Telephone: +90-212 520 12 53
2) Sedef Döner Büfe
Address:
Binbirdirek Mah. 34122 Fatih - İstanbul
Telephone: +90-212 516 2420
3) Limon Cafe Homemade Dishes
Address:
Alemdar Mah.34110 Fatih - İstanbul
Telephone: +90-212 526 68 26
---
Hippodrome Square
After filling your stomach and charging yourself up, you can head to the historical Hippodrome Square and see the Serpentine Column (479 BC), Egyptian Obelisk (4th century after AD) and the German Fountain of Emperor Wilhelm II and the Basilica Cistern.

Distance: 450m (5 minutes by walking)

Basilica Cistern
Basilica Cistern is a gorgeous Byzantine water depot. The place would take at most ½ hr but you might feel like putting yourself in a meditative state of mind and listen to the sound of water drops.

Distance: 900m (12 minutes by walking)

Grand Bazaar
Later on, the calm water drops will leave their place to a whirlwind of colors, sounds and smells! Get ready for the Grand Bazaar! Grand Bazaar is one of the biggest close bazaars in the world and you can find basically anything in it, however leather, jewelry, spices and clothing are the general preference of tourists. You might spend 1 to 2 hours, depending on whether you have things to buy in Grand Bazaar. But Grand Bazaar is a must see place in Istanbul so adding it to your daily plan of Istanbul is highly recommended.
---
Now is the time to get some rest after all these walking tours. There are 3 options you might enjoy for a couple of hours which I will list below.
1) Hop-On Hop-Off Big Bus Tour: This bus departs at every 30 minutes from 9:00 am until 5:00 pm. If you can catch one of the last buses, you would get a chance to get rest since all you will need to do is observing around on the bus and you would also make use of a couple of hours the best way possible right after the museums are closed and right before the dinner.
2) Hop-On Hop-Off Bosphorus Tour: Similar to the Big Bus, this tour offers you a chance to get rest and see many beautiful parts of Istanbul. For the Bosphorus Tour you'll need to go to Kabataş first.
3) Another interesting option would be experiencing a Turkish bath! Spending a couple of hours relaxing with hot water and massages would be amazing after a long day full of walking & learning.
It is up to you!
---
Dinner time! How about going to Beyoğlu district of Istanbul for amazing Turkish dishes? Beyoğlu is the liveliest place in Istanbul and it is full of restaurants, cafes, bars and nightclubs. It is the best example of the mixture of history and modern life of Istanbul.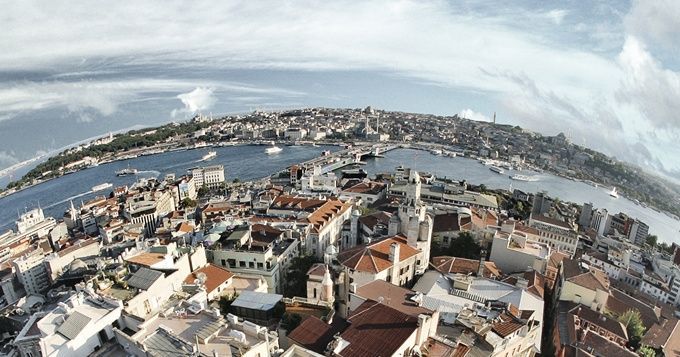 ---
Day 2 - Fun & Culture
Good morning! Hope you slept well because your 2nd day will be quite mobile too! Take the M1 metro line to Taksim: Istanbul's liveliest district! This place is full of cafes, restaurants, bars , art galleries and stores. You can find absolutely anything in Taksim – Beyoğlu! Since there are millions of options, I will make you a brief list of the best places to visit in Taksim.
---
Art Galleries

Historical Places

Store

- Salt Beyoğlu
- Akbank Sanat
- Arter
- Pera Museum

- St. Antoine Church
- Galata Tower
- Embassy Buildings
- Ayia Trias Church

- Denizler Kitabevi (Collection Store)
- Necmi Usta (Handmade Shoes)
- By Retro (2nd Hand Store)
- Beyoğlu Çikolatacısı (Chocolate Store)
---
As a bonus, you can go to the Giyçek Studio where you can wear Ottoman Era costumes and pose to the camera. Best souvenir ever!
Address
Serdarı Ekrem Cad. Doğan Apt. No:30/C Galata/İstanbul

Telephone: +90-212 251 8181
Lunch
1) Nevizade
Address:
Nevizade Sokak Balıkpazarı, Beyoğlu, Beyoğlu, Istanbul
2) Borsa Lokantası
Address:
Şehit Muhtar Mahallesi, İstiklal Caddesi, No 14, Beyoğlu, İstanbul
Telephone: +90-212 232 42 01
3)Zübeyir Ocakbaşı
Address:
Şehit Muhtar Mh., 34435 Beyoğlu/İstanbul
Telephone: +90-212 244 16 52
As the time approaches 2pm, it's time to head to the subway station and take F1 funicular Line to Kabataş. This is approximately a 15-minute journey and takes you exactly to the dock of Bosphorus tour boats. The boats leave at quarter to each hour from 12:45 to 15:45 and takes approximately 1 hour and 40'. If you can catch the 14:45 boat, you'd be time efficient and you'd manage to make it to my last surprise in time!
After a beautiful couple of hours, you'd arrive back to the Kabataş port at around 16:45. You'd have about 2 hours until 19:00, when the Whirling Dervishes Show begin! From Kabataş take the T1 tram line to Sirkeci Station. (Walk upwards on Ankara Street and take the first street to the left (Hocapaşa Hamamı Sk.)
At 20:00, the show would end after leaving you in awe and you'd probably start getting hungry. After so much activity in a single day, every bite would taste like heaven!
(Tip: I suggest you to have a look at the Istanbul Tourist Pass, Special:Fun for today. All the activities above are included in it and would be economically more efficient.)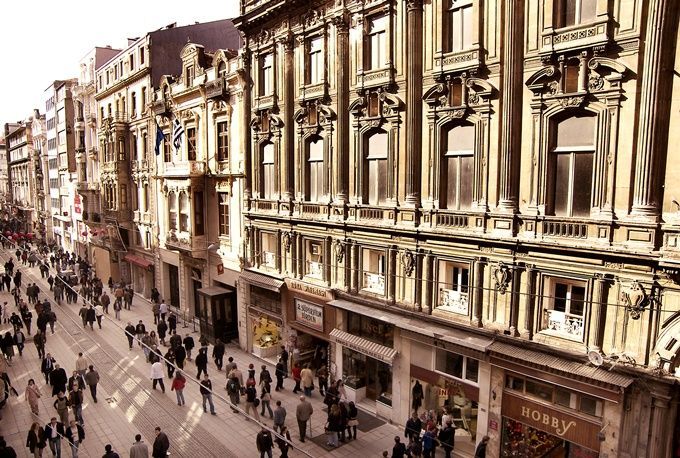 ---
Day 3 - Tranquil Side of Istanbul
Reserve your 3rd day to the magical islands of Istanbul! After 2 beautiful but long and dense days, you definitely deserve to relax and enjoy a day with no hurrying and no worrying!
The day starts with a lovely ferry trip! Island ferries are different than the inter-city ferries since you leave behind the crowd of Istanbul and buildings in the speed of light and start enjoying the nature and salty breeze of Marmara Sea. The journey takes approximately 1,5 hrs. and offers you a mobile breakfast with simit (Turkish bagel) & tea, accompanied by seagull songs.
There are 9 islands in Istanbul but only 5 of them are inhabited. I suggest you to get down at the Big Island (Büyük Ada) which is the biggest one and offers many historical places and traditional foods.
Take a deep and healthy breath before moving on to the Museum of the Prince's Islands (Admittance costs 5 TRY). Starting with a museum might not sound very interesting, but you will have such an insight on the islands that many beautiful details which you'd normally miss will catch your eye while you are seeing the island.
What is next? A phaeton ride! Phaetons are horse-drawn carriages which offer you a short and a long tour (70' – 75'). You might complete the loop or you can just get down at a restaurant for a tasty lunch or at a beach to swim in Marmara Sea.
Today is a relaxed day and it is completely up to you where to go and what to see on the Big Island. Here is a list of famous lanmars:
- Rum Orphanage (the first multi-floored wooden building of the world)
- Mother Mary Church
- Rum Orthodox Graveyard
- Adakule (Island Watchtower) (unfortunately cannot be visited)
- Aya Yorgi Church and Monastery
- Muslim Graveyard
- House of Reşat Nuri Güntekin (A well known Turkish writer)
- Mansions
- Hamidiye Mosque
You have all the time of the world! (At least until the last ferry) The last ferry leaves the dock at 20:20 but I strongly suggest you to check the ferry times as soon as you get on the island.
Before leaving! The last must-do thing on the Big Island is rakı – fish! Rakı is the traditional drink of Turkey and it is said that if you eat fish with rakı, they'd live happily ever after in the rakı you drink (and in your stomach of course!) Bon appétit/ Afiyet olsun!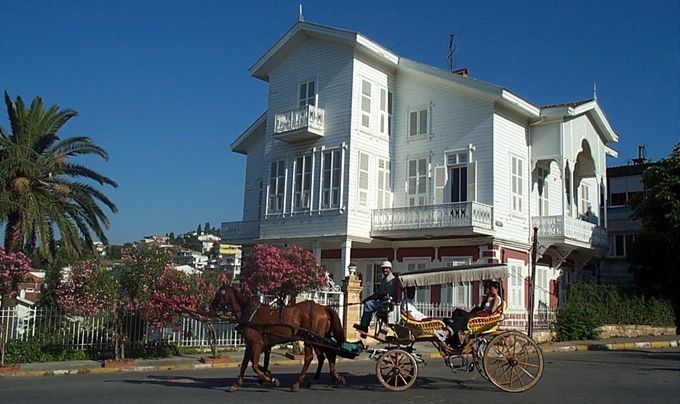 ---
Leave a Comment
You can also write your personal comment with