The Princes of Flamenco: Los Vivancos in Istanbul!
These brothers were born to dance and they are dancing for Istanbulites on December 19 & 20! Get ready with your fireproof clothes because the stage will be on fire!
The Musical Scenic Phenomena of the Decade: Los Vivancos
After collaborating with many reputable national and international dance companies and mastering in dance and music, as well as martial arts, these 7 brothers (Elias, Judah, Josua, Cristo, Israel, Aaron and Josue) came together in 2007. The result was astounding; a musical scenic phenomena, a feast to the eyes and ears of the audience.
Since their first creation "7 BROTHERS" was produced, directed and choreographed by them; Los Vivancos became a huge phenomenon for over one million spectators worldwide in more than 35 countries.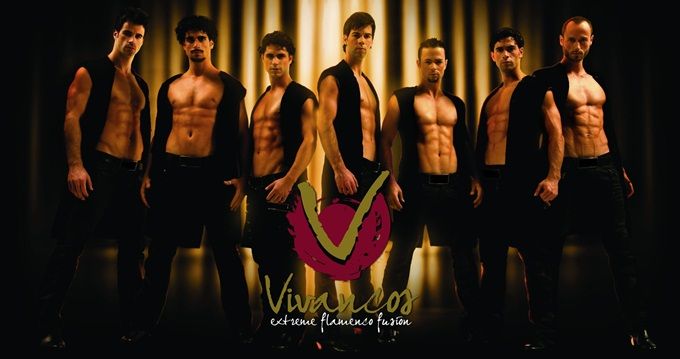 Los Vivancos are presently touring their new creation: "AETERNUM", a spectacular stravaganza with artistic advice of Daniele Finzi Pasca (creator of Cirque du Soleil's Corteo) and Julie Hamelin (co-founder of Cirque Eloize), musical production by Fernando Velazquez (composer of the musical soundtrack of movies like The Orphanage) and the collaboration of Budapest's Symphony Orchestra that recorded the original scores of this new production and their tour covers Turkey too!
Los Vivancos will be in Istanbul on December 19 & 20. If you cannot make your mind up, consider what was written by the New York Daily News (USA): "This show is so hot, it is in danger of setting the stage on fire!"
---
Ticket Prices
| | |
| --- | --- |
| Los Vivancos AETERNUM | |
| 1st Category | 83.50 TRY |
| 2nd Category | 73.50 TRY |
| 3rd Category | 63.50 TRY |
| 4th Category | 48.50 TRY |
| 5th Category | 33.50 TRY |
| 6th Category | 28.50 TRY |
At CCR (Cemal Reşit Rey) Concert Hall
---
Leave a Comment
You can also write your personal comment with