The Mosaic Museum
You can discover the most beautiful examples of mosaics of the Byzantine Empire in the Istanbul Mosaic Museum,at the heart of the Historical Peninsula of Istanbul.
Grand Palace Mosaics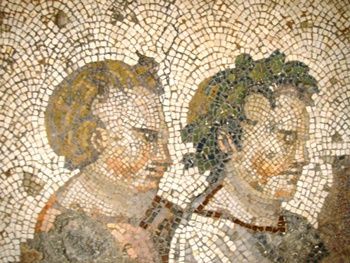 Istanbul Mosaic Museum is located in a portico courtyard that belonged to the Byzantine Grand Palace, which lies just behind the Blue Mosque in the Arasta Bazaar.
The Mosaic Museum houses many valuable mosaics that were discovered during excavations at the Grand Palace during the beginning of the 20th century, along with other works taken from previously existing restorations.
These most breath-taking examples of mosaic production - a continuation of Hellenic and Roman artistic traditions - were created during the Byzantine period. During this time, artisans from throughout the empire worked under a single roof in the workshop of the Byzantine Empire. It almost seems as though these works, which were in fact painted upon canvases, were crafted from marble and other valuable types of stone.
---
References to mythological times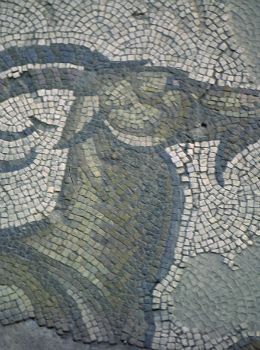 The scenes and subjects depicted in the mosaics are drawn both from aspects of Byzantine daily life and from mythological stories. Indeed, references to famous figures from mythology are commonly found in mosaics. Surprisingly, symbols drawn from Christianity, which were rather common in the artwork of the time, are not frequently encountered in these mosaics. Along with the mosaics that belonged to the Grand Palace, mosaics collected in other parts of Istanbul and the surrounding vicinity are also on display in the museum.
Address: Sultanahmet Square, Eminönü
Tel: + 90 212 518 12 05
Make sure to add Grand Palace Mosaic Museum to your to do list while planning your trip to Istanbul!
---
Leave a Comment
You can also write your personal comment with