The Beylerbeyi Palace
The Beylerbeyi Palace that embellishes Beylerbeyi, one of the historical districts of the Anatolian side, and taking its name from that district, is an important place for its being a witness to the splendid life of the Ottoman State.
Located just beneath the pedestal in the Anatolian side of the Bosphorus Bridge, the Beylerbeyi district has been one of the most privileged corners almost since its existence where palaces were built. Today, the Beylerbeyi Palace, whose name is identified with the district, is located in here today. The palace was constructed under the edict of Sultan Abdülaziz between 1861 and 1865 in place of an outdated wooden coastal palace.
The palace, which we can consider as one of the masterpieces of the glorious Ottoman life, was constructed by the architect Agop and Sarkis Balyan under the edict of the Sultan. Beylerbeyi impressed many visiting dignitaries, including the French Empress Eugenie. She had the windows in the guest room duplicated for her bedroom in the Tuilleries Palace in France.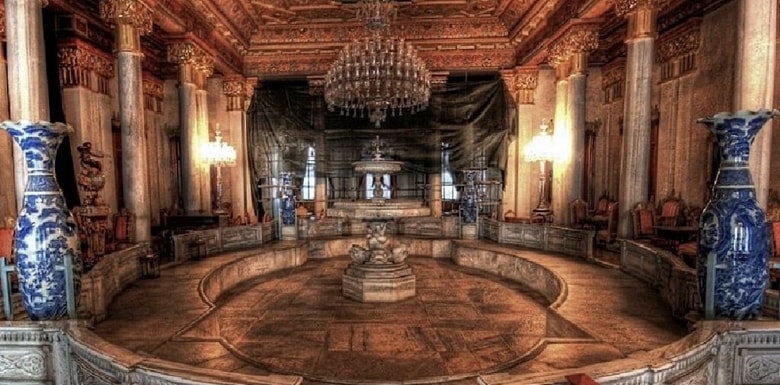 One of the most striking points of the palace is that especially in the facade and internal decorations, Easter and Turkish motives are employed in combination with the ornamental elements of the West. In the three-storey palace, there are 26 rooms and six halls. Pieces such as seats, ornaments, carpets and curtains in the palace could be survived to date. One of the halls located in the middle of the palace is equipped with a pool. Again, on the back side are a large pool, terraces and stables.
Having been available for visiting since 1984, you can visit the palace at weekdays except for Monday and Thursday between 09.30 and 17.30.
Telephone: 0216 321 93 20 - 321 95 51
Address: Abdullahağa Caddesi, Beylerbeyi - Üsküdar
---
Leave a Comment
You can also write your personal comment with