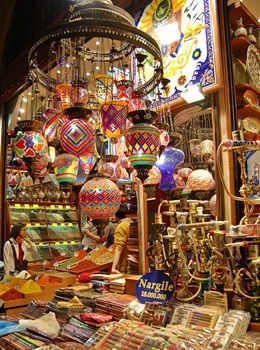 One of Istanbul's main attractions is shopping culture. The city's legendary markets are packed with souvenirs and are an experience in themselves.
Key areas
Sultanahmet, Istanbul's prime tourist area, is awash with shops selling authentic antiques and handicrafts. These, however, are outnumbered by an even vaster number of establishments selling cheap imitations. More reliable antique dealers can be found along Turnacibasi Sokak, off Istiklal Caddesi. Brand names such as Gucci, Armani and Hugo Boss can be found in the Nisantaşı district.
Markets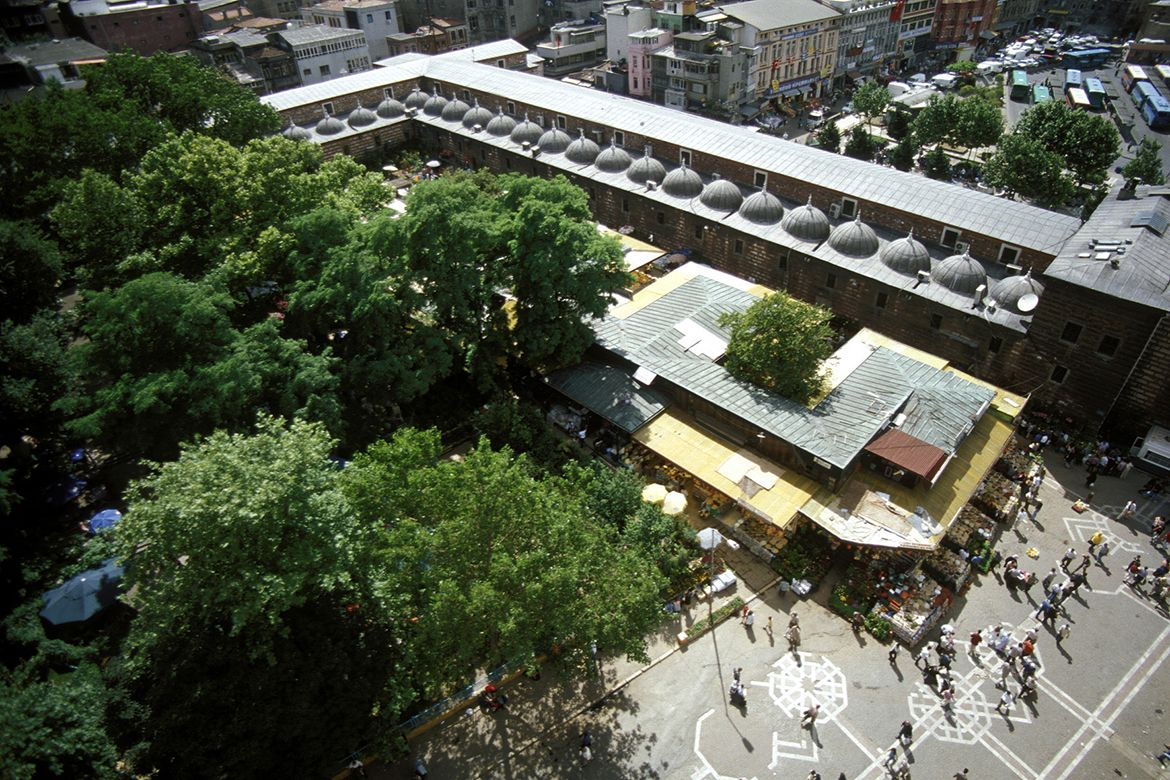 Grand Bazaar in Beyazit is one of Istanbul's greatest tourism attractions, even if you do not intend to buy anything. New and antique jewelry, inlaid woodwork furniture, textiles and embroidery, metalware and more can all be found beneath its covered alleyways. Like its more famous neighbor the Grand Bazaar, the Spice Bazaar in Eminonu is worth a special trip. It smells marvelous, and looks marvelous too, with stalls piled high with olives, dried fruits and nuts, herbs, and mounds of bright-colored spices and gorgeous sweetmeats.
Shopping centers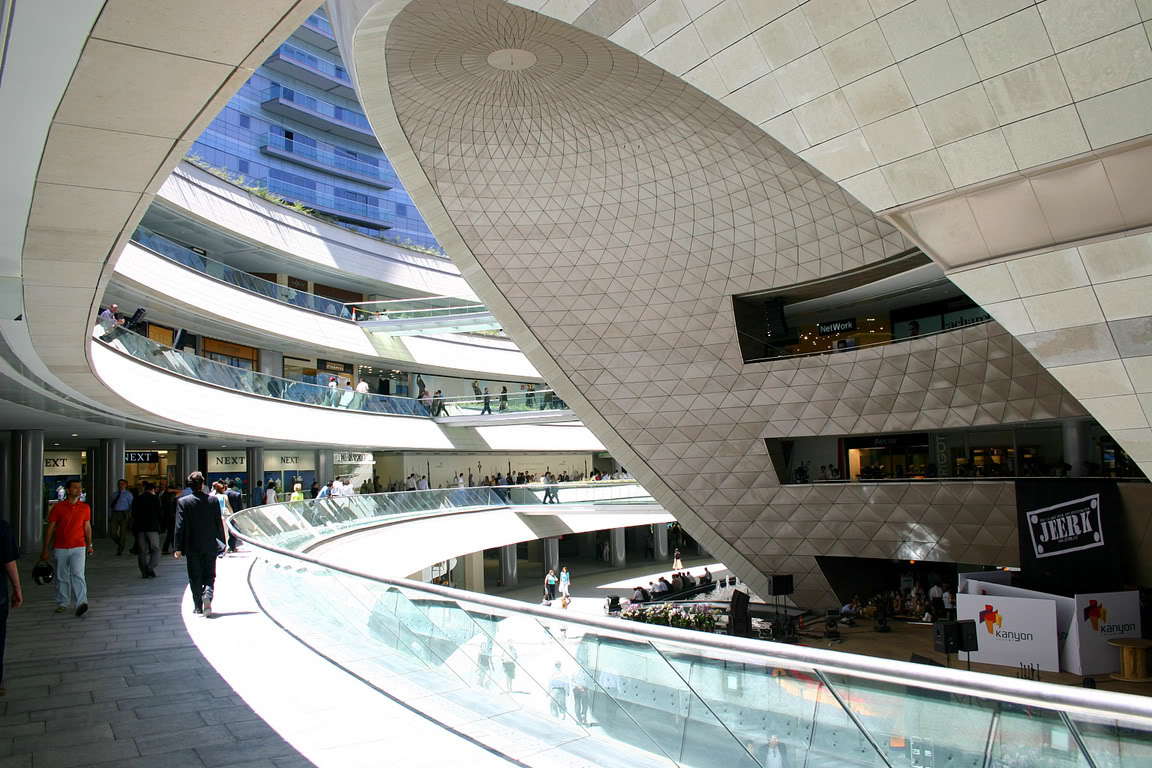 There are branches of large shopping malls in Istanbul's both suburbs and center, such as Galleria, in Atakoy (between the city center and Istanbul Ataturk International); Akmerkez, in Etiler; and Kanyon, in the Levent district.
Opening hours
Official opening hours for shopping in Istanbul are Monday to Saturday 09.00-18.00. In summer, many shops, especially those in tourist areas, remain open until around 21.00.
Souvenirs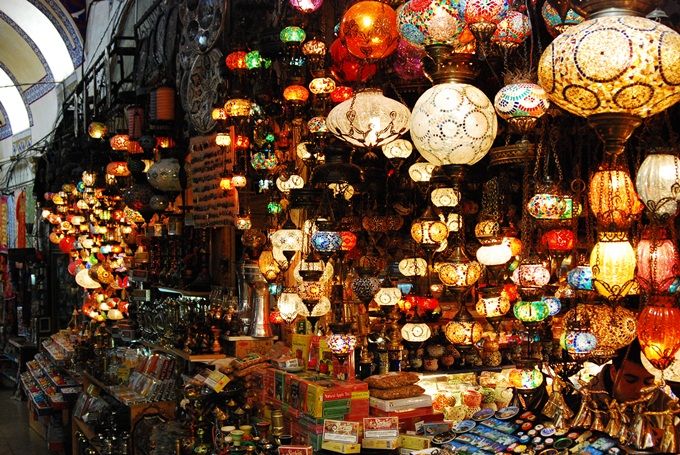 Istanbul is famous for its handmade rugs and carpets, antique silver and jewelry, semi-precious stones, spices, sweets and - more recently - pirated DVDs and cheap copies of international-brand clothing, footwear and accessories.
Tax information
Foreign visitors may be eligible for a refund of value added tax on purchases at some specially designated tourist shops. A special invoice is issued, which must be presented for a refund at your airport or port of departure. Do not forget to ask for it when you shop.