Room Escape Game in Istanbul!
Istanbul is a globally known entertainment center, full of events and places to see. But first you must escape from house, and escaping was never this much fun!
Room Escape Games out of computers!
Many of you are likely to have played computer games in which you need to find and decipher clues in order to escape the room you are locked in. Do you remember the brain exercise and adrenaline rush of it? Do you miss the feeling? What if we say that you can have it in 'real' life too?! This game is so much fun that you will voluntarily lock yourself in!
Room Escape Games are a great contribution to the entertainment life of Istanbul, especially in cold and rainy days when the other events seem less attractive. Don't worry and lock yourself in for an hour which you will enjoy to the maximum and be safe from unpleasant weather conditions!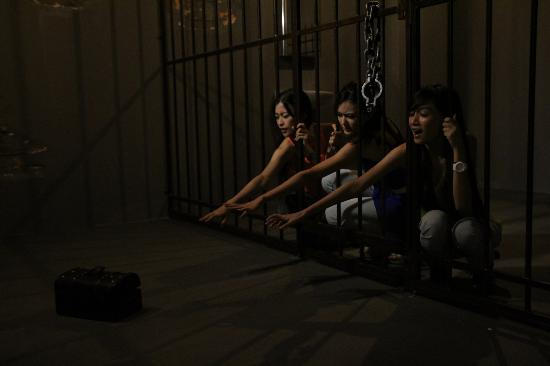 Each item and object is important in this game! The smarter and faster will be the winner!
(Please mind the skeletons of the unsuccessful players.)
---
Room Escape Game - Prices
2 People 100 TRY
3 People 120TRY
4 People 140TRY
5 People 150TRY
---
To play the Room Escape Game, you need to make a reservation for groups 2, 3, 4 or 5 people first. What next? Having the best escape adventure ever!
Address: Evden Firar
Firuzağa Mh. Cezayir Sk. Mateo Mratoviç Apt. K:3 Beyoğlu-İstanbul
Tel: +90 (212) 243 1161
website: www.evdenfirar.com/?lang=en
---
Leave a Comment
You can also write your personal comment with