Party With a Local in Istanbul!
You know what happens when a foreign visitor and a local come together? Best party ever! Here is a very useful application for Istanbul visitors...
Which top applications should be downloaded for your travel to Istanbul?
- Google Maps
- IstanbulEat &
- Party With a Local!
Party With a Local is a unique application which helps foreign visitors to get together with locals of a city for the best travel experience possible. Locals know where to go and what to do in a city and there are many locals who'd love to meet with people from different cultures.
Moreover, conscious tourists are not satisfied only with the most visited places in a city anymore. So what is a better idea than getting them together?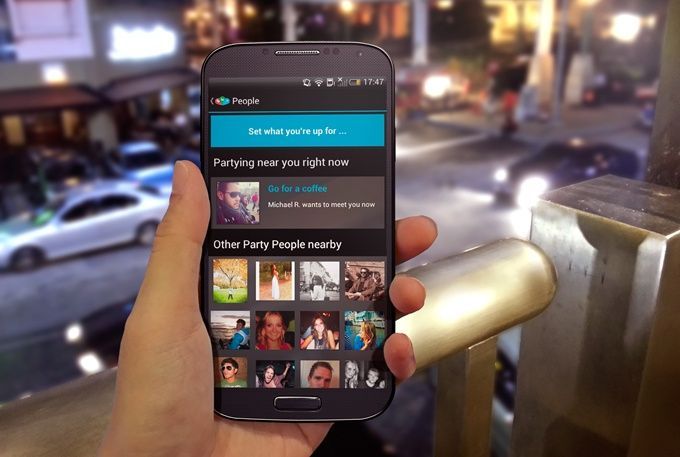 ---
Party With a Local
- Connecting with locals, travelers and expats nearby,
- Talking via real-time chat and arranging a meet-up,
- Discovering new friends, and friends of friends, you'd never normally meet,
- Setting your party status to pinpoint whatever you are up for
- Learning the best local bars and clubs. Places you'd never normally find as a traveler.
---
These features sound amazing, but how is it in operation? A Super Local would know! That is why we hunted one down and learned all about this app for you!
Let me introduce you to Furkan, our own Istanbul Super Local, who looks slightly tired because of partying but also has a radiant light of happiness.
Me: Hello Furkan! Great to see you in istanbul.com. Please don't mind the spotlight. It is not an interrogation or anything. (But it is, dear future Party with a Local user!)
Furkan: Hi! Great to be here. (While trying to adjust his sight under the bright light.)
Me: How long have you been using the Party With a Local?
Furkan: I've been using it actively since 2,5 - 3 months.
Me: How did you find out about this app?
Furkan: I was in Berlin, and as you may know, Berlin has an incredible nightlife. I met Dan, founder of the Party With a Local, there; in Berghain to be specific, and we had chance to chat. Dan is a determined, passionate and an experienced person. It was the start of a good friendship. (smiles)
Me: But why should you party with a local?
Furkan: (A wider smile this time) Because locals know the best of everything! Food, drinks, where to go, what to do... It would require a long research and a lot of time to find out about such things for someone who doesn't know the city at all.
Me: How can I be a part of this community? What should I do?
Furkan: Simple! You download the app and log in with your Facebook account, add your info and set your status according to what you'd like to do in that city.
Me: Sounds really simple. But how do you meet locals? And more importantly, how do you know that they're trustworthy?
Furkan: First of all, everybody logs in with their Facebook accounts. You can easily understand whether that is a real person or a fraud. Moreover, you can chat with everyone. One understands whether the person s/he is talking to is trustworthy or not. It is an expertise of the new age!
Me: True! And who are the people we will be meeting with?
Furkan: Users are arranged according to their location with the help of GPS and the ones with similar interests are brought prior to the others. You will also see the Super Locals who are given this title by using the app the best way possible. They are always willing to help and are enjoying Party With a Local the most.
Me: Lastly, as a Super Local, what would you like to tell the future users of Party With a Local?
Furkan: This is a wonderful application and it is very useful and fun. If they use it wisely according to the aim of the Party With a Local, I'd assure them that they'd love it.

---
Download & Party!
(Yeni İçerik)
---
Leave a Comment
You can also write your personal comment with