Ottoman Period of Reforms
November 3, 1839 was the beginning of a new period in Istanbul.
With the Ottoman Sultan's Firman of Reforms, announced by being read to public in Gülhane Garden of Topkapı Palace, the process of westernization gained pace. In this period, lots of innovations took place in Istanbul, from architecture to way of life, and from educational institutions to industrial organizations. In parallel to the enlargement of the city, a hectic constructional activity was in progress. On one hand sultans, on the other hand statesmen, non-Muslim wealthy people and foreign embassies built villas and mansions. Dolmabahçe, Çırağan and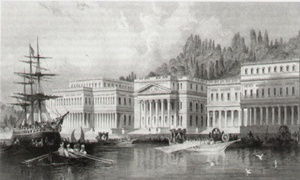 Beylerbeyi Palaces, Ihlamur and Küçüksu Pavillons, Ayazağa, Alemdağ, İcadiye and Mecidiye Villas were built in this period. Also in this period, many state-owned buildings called "mebain-i emriyye" were built. These include postal administration offices in many districts, Tophane, Maçka Arsenals, Harbiye Ministry and Pangaltı Harbiye Buildings.
This rapid westernization activity left its traces in architecture as well. In this period, classical Ottoman architecture was abandoned and new buildings were made in western styles such as baroque, rococo, neogothic and ampire. Indeed, this change in style penetrated into the architecture of mosques as well.
In those years, there were notable improvements in infrastructure and urban services. These include the building of a bridge over Golden Horn, tunnel (subway), Rumelian Rail, launch of Şirket-i Hayriye that administered in-city sea transport, establishment of other state offices of Şehremaneti (Municipality), hauling of the first telegraph line, establishing of Police Force Directorate and the police stations under its control, servicing of Vakıf Gureba Hospital and Horse-Drawn Tram Company.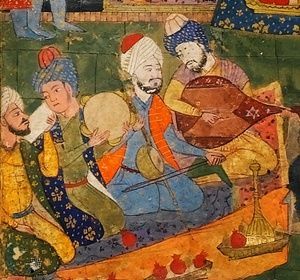 A great importance was given to the opening of modern educational institutions that would nourish the process of westernization. Darülfünun, the foundation of today's University of Istanbul, men's and girl's high schools, School of Architecture, School of Telegraph Information, College of Education, Teachers High School, School of Forestry, School of Nursery and Midwifery, Mekteb-i Sultani (Lycee of Galatasaray), School of Industry and School of Medicine and State Administration were the schools which started their education period then.
---
Leave a Comment
You can also write your personal comment with