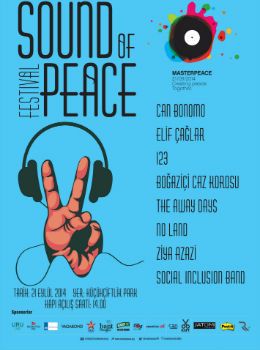 MasterPeace "Sound Of Peace" Festivali ile Dünya Barış Gününü Festival çoşkusunda geçirmeye hazır olun!
Bu yıl ilk defa Türkiye'de yapılacak olan festivalde, Can Bonomo, Elif Çağlar, 123, Boğaziçi Caz Korosu, The Away Days, No Land, Ziya Azazi ve Social Inclusion Band sahne alacak!
Müziğin ve sanatın dönüştürücü, birleştirici gücüne inanan MasterPeace; Birleşmiş Milletler Dünya Barış Günü'nde müziği çatışmaların üstünde tutarak; Amsterdam, İstanbul, Kahire, Katmandu, Kongo olmak üzere dünyanın birçok farklı bölgesinde barış konserleri düzenliyor. 24 saat süre ile eş zamanlı olarak gerçekleşecek olan konserlerde, Amsterdam'da çatışan bölgelerden sanatçılar bir araya gelerek şarkılarını barış ve birliktelik için seslendirecek. Aynı zamanda İstanbul, Hindistan, Kahire, Ermenistan, Kongo'da flagship konserler düzenlenirken, 50 farklı lokasyonda bir çok barış etkinliği gerçekleştirilecek.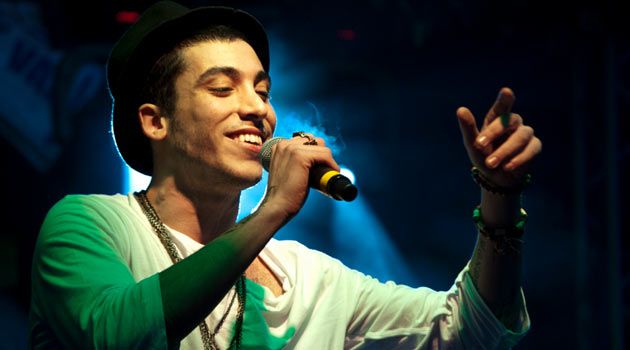 "Sound of Peace" Festivali'nde müziğin yanı sıra, sanatın birçok farklı koluyla da desteklenen yaratıcı atölyeler, workshoplar, sanatçılar eşliğinde interaktif duvar boyama performansları katılıcımları, gün boyu barış için bir araya gelmeye ve birlikte yaratmaya davet ediyor.
Bu etkinliklerden bazıları Vitrin gösrsel tasarımcısı Ümit Temurçin ile Sürdürülebilir Moda üzerine sohbet ve KAFT işbirliğiyle ' T-shirt Painting Workshop'u düzenlenecek.
MasterPeace 'Sound of Peace' Festivali, KüçükÇiftlik Park'ta 21 Eylül 2014 Pazar günü saat 14:00'den gece 00:00'a kadar birçok etkinlikle gün boyu barış gönüllülerini ağırlayacak. Festival bilet fiyatı 23TL'dir. Bletleri Biletix'den temin edebiirsiniz.