Istanbul Yıldız Palace Museum
Yıldız Palace is located inside a 500.000 square-meter woods between Beşiktaş and Ortaköy and it is one of the most interesting places to visit in Istanbul.
In Beşiktaş, behind Çırağan Palace, there is another palace on the hill: Yıldız Palace. Selim III built the palace for his mother Sultan Mihrişah, but it was first used as a pavilion. Later, in the periods of Mahmud III, Sultan Abdülmecid and Sultan Abdülaziz, it was expanded by the addition of pavilions and summer palaces.
In Sultan Abdülhamid's period, more structures were built and it became known as Yıldız Palace. The palace took its place in history after the Old Palace, Topkapı Palace and Dolmabahçe Palace, as a center from where the Ottoman Empire was governed.
One of Yıldız Palace's most important structures is the Şale Pavillion. It consists of three main structures in the garden, built at different times but attached to each other.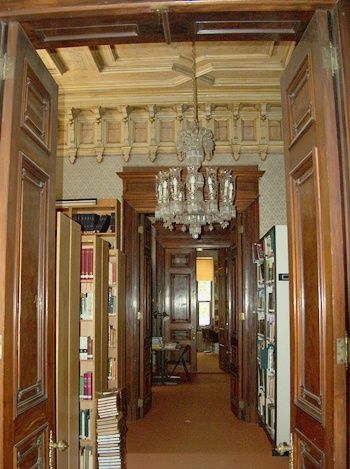 The architect Sarkis Balyan built the first building, Merasim Villa, in 1880, while the second one was built in 1889 by the architect D'Aranco and the third one was built in 1898. While you are touring at the three-storied pavilion made up of wood and stone, its design and ornaments will fascinate you. In its 60 rooms and four halls you will recognize the traces of Baroque and Islamic influences.
The ceiling of the "Yellow Saloon" was decorated with landscape paintings; the Saloon with mother-of-pearl with its inlaid mother-of-pearl decorations, and the ceremony hall with a huge Hereke carpet and a ceiling decorated with golden gilded panels, all of which adds to the majesty of the structure.
During the period of Sultan Abdülaziz, Malta, Çadır and Çit Mansions were commissioned. But the palace mostly developed during Sultan Abdülhamid period. The palace which was continuously used by Sultan Abdülhamid, was physically improving on one hand, it was becoming a scene to the most politically disputable period of the Empire on the other.
All buildings in Yıldız Palace are arranged in rows, gathering in the north end of the woods bordered by high walls. The rest of the woods is comprised of an exterior garden, in this garden which is open to public with the name of Yıldız Park, there is Çadır and Malta mansions and Yıldız Porcelain Factory.
---
Yıldız Sarayı can be visited from 09.00 to 16.00. Entrance fee is 10 Try. (Yıldız Palace Museum is closed of Tuesdays.)
Address: Yıldız 80700 Beşiktaş – Istanbul
Ph: +90 212 259 45 70-259 89 77
---
Leave a Comment
You can also write your personal comment with