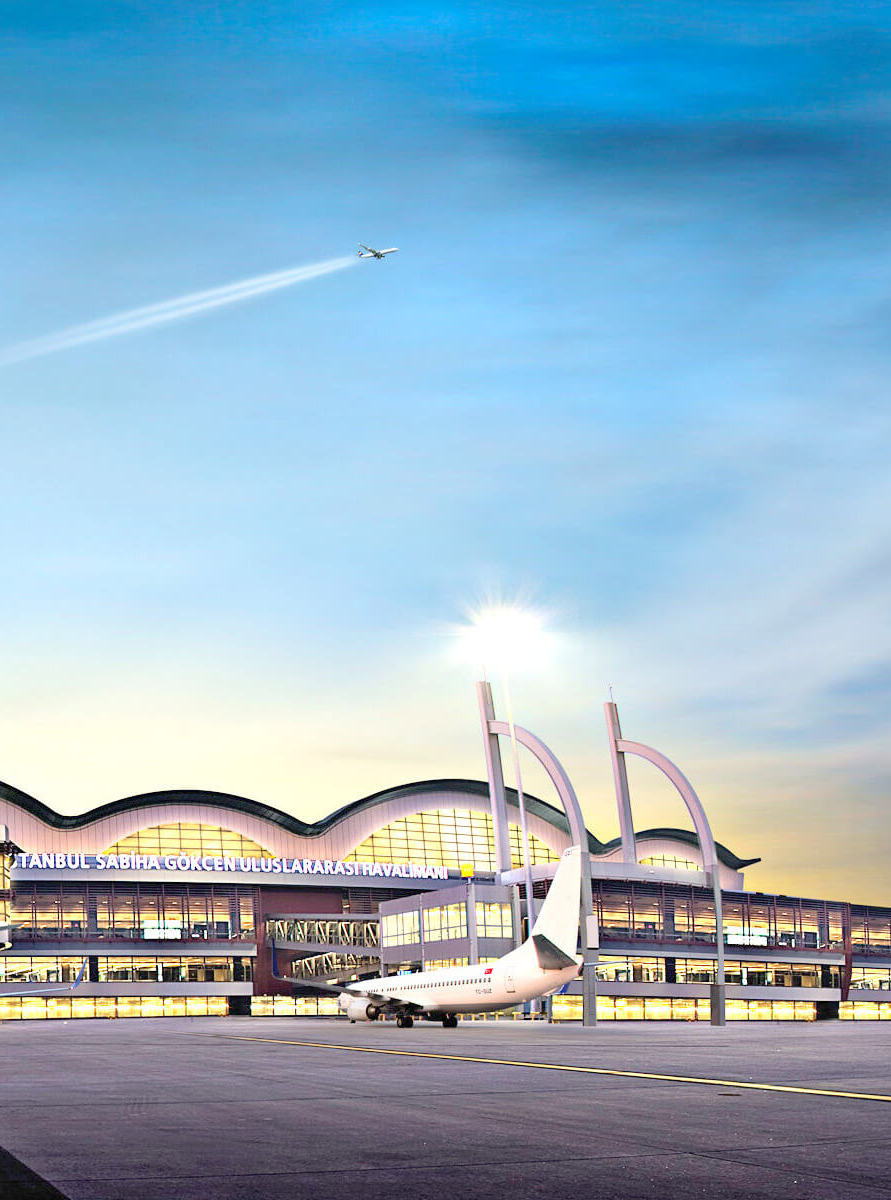 If you're looking for a quality vacation in place both remote enough to offer a relaxing experience but historically relevant enough to be culturally valuable, Istanbul is the best city to visit. It provides the luxurious aspects you would expect from a European vacation, like five star hotels and an immersive dining experience, but it simultaneously contributes to the sense of character development everyone hopes to achieve when exploring a region they have never been to before. The characteristics of a good vacation are all included in a trip to Istanbul: museums offering a wide array of cultural information, architectural designs that would impress even the least architecturally-inclined of people, and mosques that convey the spirituality and beauty of exploration. For the best flight offers, the Istanbul Sabiha Gokcen Airport transfer is often the most inclusive place to look.
Flights to Istanbul Sabiha Gökcen Airport
Currently, it is easy to find affordable tickets to one of the most diverse and intriguing cities in the entire world. Originally called Constantinople after the Holy Roman Emperor, Constantine, who built the city, this cultural hub has been the capital of several different kingdoms over the course of human history. Flights to Istanbul Sabiha Gokcen Airport are the best around, offering comfort and relaxation prior to the excursion within the city. The airline has plenty of leg room and other quality offers that make it more appealing than the majority of options for all airlines. The airport itself is a quiet and easy place to stop in before heading the hotel, which can be incredibly beneficial for even those who like to fly. The temporary respite between being surrounded by other people on the airplane and then sucked into the swarm of the bustling city can be the best way to start the vacation. It gives you time to relax before the real fun begins.
How To Get To The City From The Sabiha Gökcen Airport
Despite the fact that the Sabiha Gokcen Airport is not directly within the city of Istanbul, it is an excellent option when considering which airport to travel to. The issue of how to get to the city from Sabiha Gokcen Airport is fairly easily resolved, because it is at a relatively close distance to any and all Istanbul activities and destinations. The Istanbul Sabiha Gokcen Airport transfer is easy and compatible for every traveler.