Istanbul Fethiye Museum
This Byzantine Church, known as Pammakaristos Monastery, was turned into a mosque after the conquest of Constantinople and its well-preserved frecoes definitely deserve a visit.
In 10 minutes distance to Chora Museum, Istanbul Fethiye Museum is another church, Pammakaristos Monastery, converted into a mosque after the conquest of Constantinople with astonishing and well-preserved frescoes.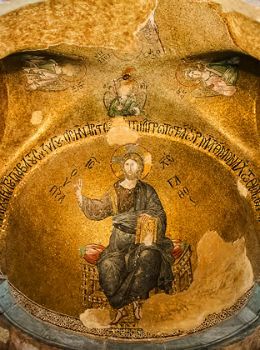 Even though its architecture remains the same as the time when it was built, a grave chapel was added to the church at the end of Latin invasion in the 13th century.
After the re-conquest, the church was kept by Christians and used as a convent. In 1455 the patriarchate was moved here and it continued its service as a patriarchate until 1586. Between the years of 1574-1595, the church was turned into a mosque by Sultan Murat III and was given the name Fethiye. After the foundation of the republic, a part of the mosque was turned into Fethiye Museum and the museum was turned into a unit of St. Sophia Museum after being repaired in 1938-1940.
If you are a fan of 14th century frescoes, it is strongly recommanded that you put paying a visit to Fethiye Museum & Chora Museum in your to-do list while planning your trip to Istanbul.
---
Leave a Comment
You can also write your personal comment with