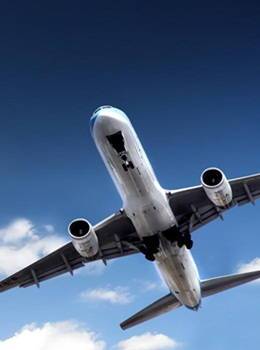 Istanbul Ataturk Airport
Flying to new places is an exciting adventure that everyone should experience. Traveling abroad, exploring new cities, and learning about different cultures can be rewarding and inspirational. When looking for a fun-filled vacation that combines the comforts of home with the embrace of an entirely different place, there are many things to consider. Flight information, cultural practices, and interesting activities are some of the most important parts of visiting a new city. It is imperative that you get the best deal for your money so you can do more and feel accomplished when planning your vacation. One of the greatest places to visit is Istanbul, Turkey.
What Are The Benefits Of Visiting Istanbul?
As one of the oldest and most renowned cities in the world, Istanbul is a metropolis full of vibrant culture and intrigue. The city was originally called Constantinople, after Roman Emperor Constantine, who built the city on seven hills. The entire place is full of museums, historical artifacts, mosques, and activities. The architecture of many of the buildings is beyond impressive, and it has significant historical value. Flights to Istanbul are also rather cheap, considering the cost of international travel, and it is a common stopover region for people traveling to more generic cities like London and Paris. The flights to Istanbul Ataturk Airport are especially great for people looking to enjoy themselves during their entire trip, not just while they are in the other city.
Where Is The Ataturk Airport?
The Ataturk Airport in Istanbul is very conveniently located, making it an excellent destination for both people traveling to Istanbul and people stopping in Istanbul before continuing to a new country. If you are concerned about how to get to the city from Ataturk Airport, have no fear. The Ataturk Airport is not far at all from the majority of popular places and events in Istanbul. People usually do not have any trouble with an Istanbul Ataturk Airport transfer, and they are successful in finding adequate transportation to their more permanent destinations, like hostels and hotels within the city.
The flights to Istanbul Ataturk Airport provide clientele with the relaxing and easy environments they deserve with the stress of planning a vacation, and the Istanbul Ataturk Airport transfer is a process that alleviates some of the plan-oriented stress from travelers. The manner of how to get to the city from Ataturk Airport is very easily resolved, and the vacation will be enjoyable for all.