How to go to the City Center from Istanbul Atatürk Airport
There are two airports in Istanbul and Istanbul Atatürk Airport (IST) is the one on the European Side. Here is how you can go to the city center from Istanbul Atatürk Airport.
Travelling to a foreign country is a big adventure. Imagine all the tours you can attend there, all the attractions of the city you will see and all the events you will enjoy in Istanbul... But the adventure begins at the airport and to get started, first we need to figure out the transportation issue.
From Airport to the City Center
---
Havataş
Havataş is the Airport Shuttle Service and it is the best alternative for transportation to/ from airports of Istanbul. The shuttles leave every half an hour, starting at 4:00 am and finishes at 1:00 am. Ticket fare is either 9 TRY or 14 TRY depending on from which airport you are taking it and where you are going. Easy and economical.
---
Subway
Istanbul's 3rd most used line is M1A Yenikapı - Atatürk Airport line is a good option for going to the city center from the airport. The line can be used from 6:00 am until 00:00. On this line, you need to change train at the Otogar Station and leave the train at Taksim Station where most of the hotels are.
---
Taxi
Even though taking a cab is a costly option, it is the easiest way for sure. Atatürk International Airport is 15.5 miles/ 25 km.s from Taksim and takes approximately 30 minutes by cab. However Istanbul is a big city and traffic is always an important factor to keep in mind. The cost should be around 50 TRY however it may also be affected by the traffic jam. Please make sure that you are taking an official taxi and it is always a good idea to talk about the approximate price with the driver before getting on.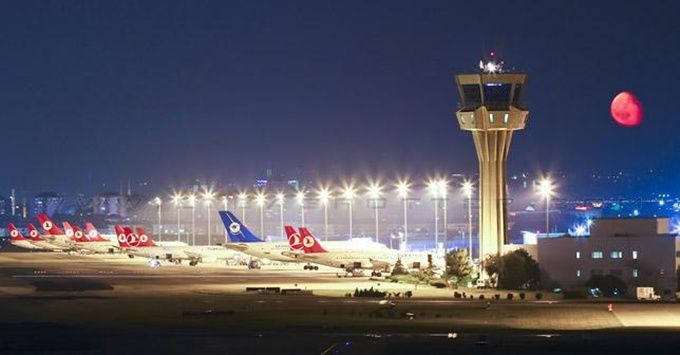 In the Airport
---
Istanbul Atatürk Airport is a huge airport which provides high quality airport facilities & services such as;
| | | |
| --- | --- | --- |
| * Help Desks | * Lost/ Found Items | * Lost Baggage |
| * Convention Facilities | * Luggage Coating | * Change Office |
| * Souvenir Shops | * Left - luggage Office | * Stores & Cafes |
| * Medical Help | * Internet/ Wi-fi | * Porter |
| * Meeting Points | * Passenger Info. Kiosks | & more. |
You may also make use of the lounge services such as open buffet, TV, Wi-fi / Internet, newspapers & magazines, massage chairs, lockers, showers and much more. Please mind that lounges may differ in services. Below you will see a list of lounges in Istanbul Atatürk Airport:
Lounges in the International Terminal
* "Primeclass" Lounge * Akbank Wings "primeclass" Lounge * Comfort Lounge
* Emirates Lounge * SkyTeam Lounge * TTNET Platin Lounge
Lounges in the Domestic Terminal
* THY CIP Lounge * Akbank Wings "primeclass" Lounge * "Primeclass" Lounge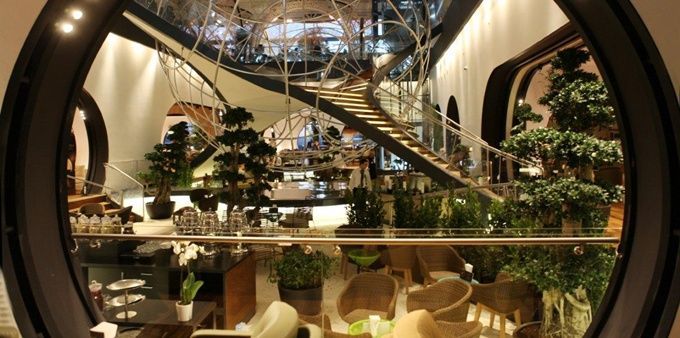 ---
Leave a Comment
You can also write your personal comment with