How to go to the City Center from Istanbul Sabiha Gökçen Airport
There are two airports in Istanbul and Sabiha Gökçen Airport (SAW) is the one on the Asian Side. Here is how you can go to the city center from Sabiha Gökçen.
Travelling to a foreign country is a big adventure. Imagine all the tours you can attend there, all the attractions of the city you will see and all the events you will enjoy in Istanbul... But the adventure begins at the airport and to get started, first we need to figure out the transportation issue.
From Airport to the City Center
---
Istanbul Sabiha Gökçen Airport is in Pendik-Kurtköy, Istanbul. It is 40 km.s to Kadıköy and 50 km.s to Taksim.
---
Havataş
Havataş is the Airport Shuttle Service and it is the best alternative for transportation to/ from airports of Istanbul. The shuttles leave every half an hour, starting at 4:00 am and finishes at 1:00 am. Ticket fare is either 9 TRY or 14 TRY depending on from which airport you are taking it and where you are going. Easy and economical.
---
Bus
You may take E11 & E3 bus lines to arrive central areas of the city.
E11: Sabiha Gökçen - Kadıköy (Asian side)
E3: Sabiha Gökçen - 4. Levent (European side)
---
Taxi
Even though taking a cab is a costly option, it is the easiest way for sure. Istanbul Sabiha Gökçen Airport is approximately 48.5 km.s from Taksim and it costs around 37€/ 50$ by cab. Recall that Istanbul is a big city and traffic is always an important factor to keep in mind while calculating your arrival time and cost. Please make sure that you are taking an official taxi and it is always a good idea to talk about the approximate price with the driver before getting on. You may reach 7/24 Airport taxi service from +90 216 588 12 35 or +90 552 4 552.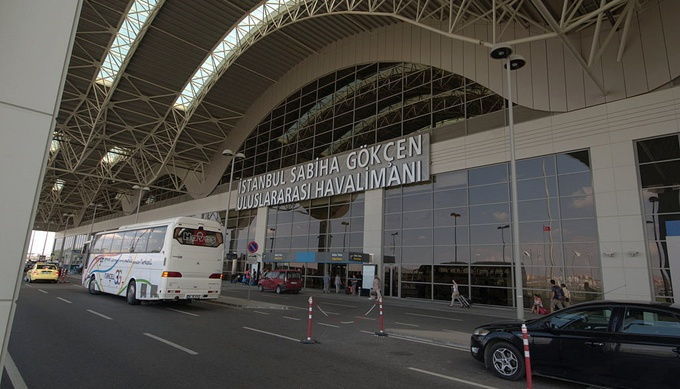 ---
In Istanbul Sabiha Gökçen Airport
Istanbul Sabiha Gökçen Airport is a medium sized airport which provides high quality airport facilities & services such as;
| | | |
| --- | --- | --- |
| * Help Desks | * Lost/ Found Items | * Lost Baggage |
| * Convention Facilities | * Luggage Coating | * Change Office |
| * Souvenir Shops | * Left - luggage Office | * Stores & Cafes |
| * Medical Help | * Internet/ Wi-fi | * Porter |
| * Meeting Points | * Passenger Info. Kiosks | & more. |
---
Lounge Services
---
LGM CIP Lounge
Passengers of contractual airlines and special credit card owners may make use of this lounge for 35 TRY + VAT in domestic terminal and for 45 TRY + VAT in international terminal. LGM CIP Lounge offers hot and cold beverages, sandwiches and snacks, Wi-fi, daily newspapers, magazines and alike.
---
THY CIP Lounge
THY CIP Lounge is in service of THY passengers who hold a Miles&Smiles elite, elite plus or classic plus card. Card holder may make use of snacks, beverages, Wi-fi, TV, and magazines for free.
---
Wings Lounge
Axess Wings Lounge is in service for international and domestic flight passengers with snacks, beverages, Wi-fi, daily & monthly magazines, and TV. Enjoy it!
---
Lounge Istanbul
This lounge is in service for THY passengers in the international terminal. In this lounge you can find a pita section, billiards, library, media screen, baby room, showers and wc. You may also enjoy the world & Turkish cuisine and many other services in the lounge.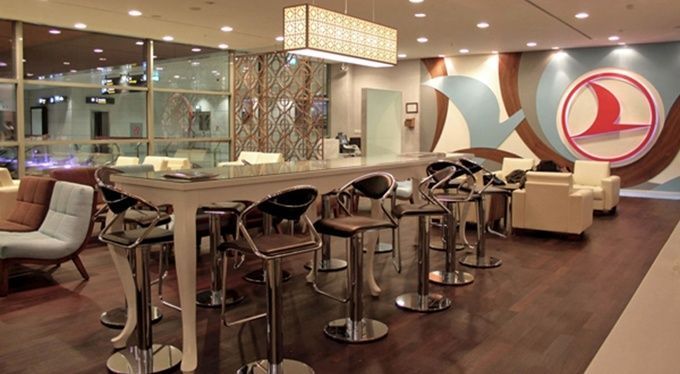 ---
Leave a Comment
You can also write your personal comment with