Health Tips for Istanbul
Health care is an important issue, especially on travels. Here are some important traveler tips on health & care in Istanbul.
Being healthy is the most important thing for a human and it does not differ whether you are a local or a tourist. The difference here lies in the fact that things start to be less familiar after you take your flight to a city in a foreign country, let's say to Istanbul. Now fasten your seatbelts and enjoy these quick facts and tips about health care in Istanbul.
---
Basic Precautions for a healthier time in Istanbul!
Vaccinations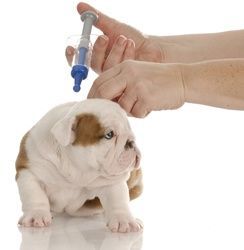 Although a trip to Istanbul, or Turkey in general, doesn't require any special vaccionations; most governments and travel agents will recommend you to be immune to Hepatitis A & B, Tetanus, Diphteria, Polia and Typhus. And why not use this city-trip as a sweet excuse to take care of them?
A common problem for travelers
The main inconvenience tourists may experience while visiting Istanbul is diarrhea. According to the pharmacists, this is usually caused by sudden exposure to weather change and the consumption of more oily (and spicy) food than back home. Moreover, while exploring Istanbul, you may avoid half-baked meat, pre-prepared food (especially seafood sold on street-corners, but you must try them in restaurants or places suggested by local friends. 'Street food' is super delicious in Turkey! ) and dairy products (with the exception of yoghurt, of course). If you happen to have diarrhea, consult a pharmacist or a doctor who are both knowledgeable and good at English.
Drinking water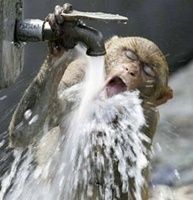 It is not recommended to use tap water for drinking or cooking purposes. Although the water is clean, as a result of the filter process, it is better to prefer bottled water that are much cheaper than most of Europe. Bottles of mineral water are also very cheap and on sale everywhere. There is no need to brush your teeth with mineral water though!
Summertime Sadness
Istanbul's municipality is making a big effort to reduce the amount of mosquitoes in the city, and is very successful at it. You may even from time to time, especially in the evening, see small municipality trucks drive through the streets, spraying mosquito repellents into the air. Nevertheless, it may be a good idea to bring, or purchase in Turkey, repellent products (spray, lotion or gel) with you in summer time. Mosquito bites are annoying but not dangerous at all.
Stray animals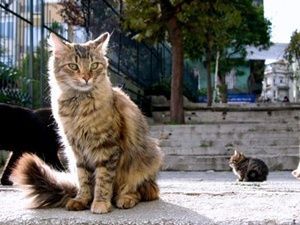 Stray cats and dogs are common in the streets of Istanbul and they are an essential part of the city. Most of these animals will avoid contact with humans and are merely looking for food. Although they are rarely aggressive, you better not try to pet them. Trust me, I found out the hard way. In case you do get scratched by a cat, just clean out the wound with water and soap. On the other hand, if an animal bites you, it's wise to have a doctor examine it for rabies, just a caution! And if you see a yellow tag on a dog's ear, it means he has vaccinated.
---
Medical Care in Istanbul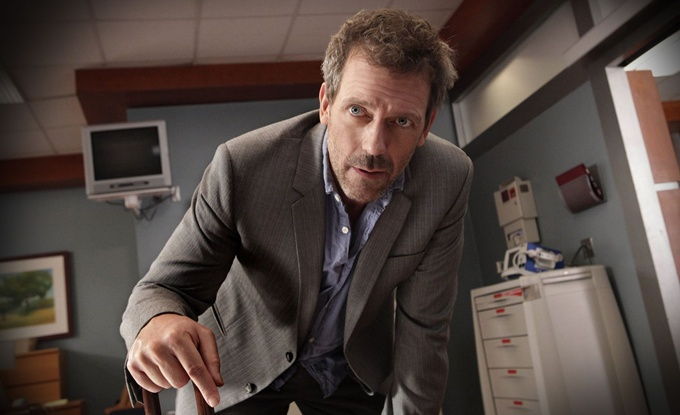 Mild Diseases
In case of small disorders (i.e: diarrhea, sour throat, cold) or if you are in need of medicine, you can drop by a pharmacy (eczane). Pharmacies can be easily found almost everywhere. Pharmacists, especially the ones in touristic areas such as Sultanahmet, Beyoglu, Prince Islands etc., have a good command in English and would help you the best way possible.
Serious Diseases
If your condition requires the attention of a doctor, you have a few options.
Polyclinics in Istanbul are public hospitals with more affordable prices in health sector. However, you should expect long queues and basic facilities for treatment. The other option is private hospitals that are very well equipped, can be easily compared to 5 star hotels in luxury, and their staff is fluent in English. Remember that private hospitals are costlier and having insurance, travel insurance more specifically, would help a lot.
---
A brief list of private hospitals in Istanbul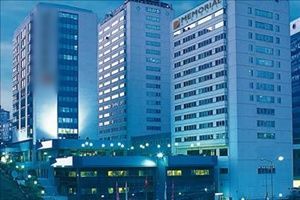 Memorial Şişli Hastanesi (Memorial Sisli Hospital)
Piyalepaşa Bulvarı 34285
Okmeydanı / İstanbul
---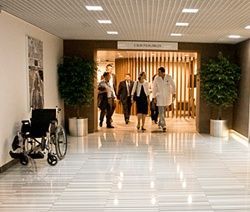 Amerikan Hastanesi (American Hospital)
Güzelbahçe Sokak No:20
Nişantaşı - Istanbul
Tel: (0212) 444 37 77
---
Istanbul Florence Nightingale Hastanesi (Florence Nightingale Hospital)
Abide-i Hürriyet Caddesi No:166
Sisli - Istanbul
Kadıkoy Florence Nightingale Hastanesi
Bağdat Cad. No:63
Kızıltoprak Kadıköy - İstanbul
---
Alman Hastanesi (German Hospital)
Sıraselviler Caddesi No:119
Taksim - Istanbul
Tel: (0212) 293 21 50
---
Leave a Comment
You can also write your personal comment with