Harbiye Military Museum
Istanbul Harbiye Military Museum, where documents and proofs of military affairs bearing significant roles in world history is exhibited to museum visitors.
The museum was built as a Military Academy in 1841. Most days "Mehter (janissary band of musicians) concerts" are conducted on the grounds of this stunning building. It served as a military academy until 1936 and Mustafa Kemal Atatürk, the founder of Republic of Turkey also studied in this school from 1899 to 1905.
The building was restored in 1966, and was turned into a modern military museum, preserving its historical and architectural character. In 1993, the Site of Culture and some other sections were added to the museum.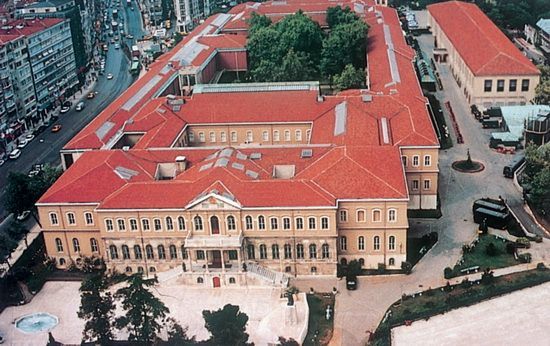 There are about five thousand works of art and artifacts on exhibition in the Military Museum. In its rich collection, there are various weapons, military clothes, tents, flags and banners, along with other cultural assets. Among museum's collections are wooden and metal rifles, pistols and cannons, as well as swords that are finely embellished with decorations.
In the museum, there is a special section allocated to Atatürk that should definitely be seen. Also, there are illustrations of significant military events such as "The Conquest of Constantinople" and "The War of Independence".
The Military Museum is open every day except for Monday and Tuesday, from 09.30 to 16.30. There is a "Mehter concert" from 15.00 to 16.00 on every day that the museum is open.
Address: Valikonağı Street, Nişantaşı, Istanbul
Tel: +90 212 240 62 55
---
Leave a Comment
You can also write your personal comment with