Halloween Parties in Istanbul!
Are you ready for a spooooky night in Istanbul? We chose the best Halloween parties in Istanbul for you!
Get Ready for the Halloween!
Tonight, Istanbul will be swarmed with dark, scary and cute creatures! We have made a list of Halloween Nights for you, istanbul.com friends.
Better get ready before the night falls, wear your most extraordinary costume and put on a dramatic make-up. Tonight is Halloween!
Halloween in Istanbul (Halloween Party)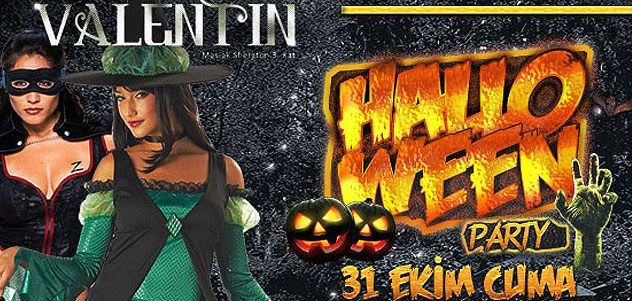 Happy Halloween Night at Valentin!
Valentin, one of the event centers of Istanbul, is inviting everyone to the most exciting party of the city. At the night of October 31, Dj Serkan Saruhan will be performing in the party and dance shows will arouse the night! Remember to use #valentinsheratonmaslak hashtag for sharing your experience with the rest of the spooky crowd! It is said that there will be a mysterious gift haunting the hashtag...
Admittance Fee - 56.00 TRY
---

Mental Hospital II Halloween Party at 360istanbul!
If you had thought that you're going crazy even for once in your life, you are invited to this party...
360istanbul is celebrating the 'night of horrows' with their fascinating concept. Last year's "Mental Hospital" concept of doctors and nurses is taken one step further; tonight is the time for patients! Everyone goes insane, patients take over the hospital and they host a 'crazy party' !
For reservation; 0212 251 10 42 – 43 / 0533 691 0 360
---

Drag Me to Hæll at The Hall Istanbul offers an extraordinary costume party…
Craziness ruling over the world for tonight doesn't miss a 145 year-old ancient church which we now call The Hall Istanbul right at the center of Beyoğlu,Istanbul.
Maguy, the well known performance artist of Beyrut's Halloween parties, will be welcoming the guests and give special make ups to the ones who want to reveal their dark sides on their faces...
Kitschcraft, one of the most successful electronic music groups of Istanbul, with their vocalist Joel Knox will open the spooky night!
Admittance Fee - 34.00 TRY
---

Welcome to Ghost Town Halloween @ XLarge Club
Dj Mus-T offers an unforgettable night to the guests of the Halloween party at XLarge Club.
Admittance Fee - 55.00 TRY
---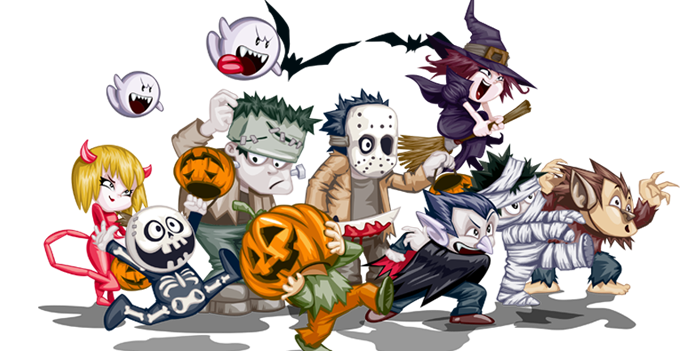 Halloween Night Eski Beyrut
Another entertaining night of Halloween is prepared by Eski Beyrut and Dj Casbah I W-King I Cemi!
For reservation; 0507 374 43 24
---
A Costume offer for Halloween night;
Where to buy Halloween Costumes?
Taksim - By Retro store and www.garderobe-ist.com offers you rental and for sale costumes.
*Remember that there are Halloween parties thrown by almost all of the university communities. Joining them for the night of witches is another great option!
---
Leave a Comment
You can also write your personal comment with