FIBA World Championship for Women 2014
Turkey plays host to FIBA World Championship for Women on September 27 - October 5 with 16 participant teams in Istanbul and Ankara.
FIBA World Championship for Women 2014 is 17th edition of FIBA's premier international tournament for women's national basketball teams.
This year the tournament is being held in Turkey (Ankara and Istanbul) from 27 th of September to 5th of October.
This years' competition will see a format change. The 16 teams were split into four groups of four teams and will play each other in a round-robin system. 16 teams will take part in the 2014 World Championship for Women.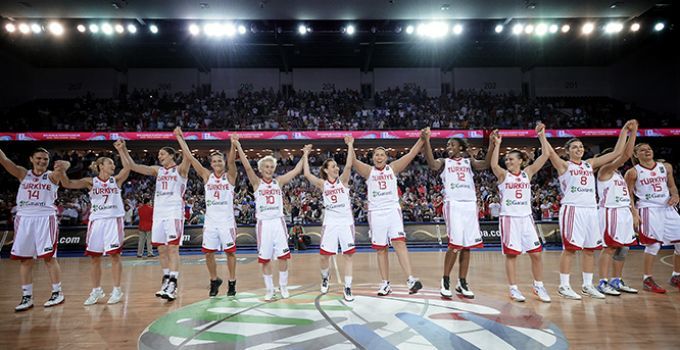 Turkey National Basketball Women Team: Işıl Alben, Bahar Cağlar, Tuğçe Canıtez, Şaziye İvegin Üner, Cansu Köksal, Tuğba Palazoğlu, Lara Sanders, Birsel Vardarlı, Begüm Dalgalar, Nevriye Yılmaz, Tilbe Şenyürek, Esmeral Tunçluer.
Groups of FIBA World Championship for Women 2014
Group A: Brezilya, Çek Cumhuriyeti, İspanya, Japonya
Group B: Fransa, Kanada, Mozambik, Türkiye
Group C: Avustralya, Belarus, Kore, Küba
Group D: Amerika, Angola, Çin, Sırbistan
On this weekend you can watch semi finals and finals at Ülker Sports Arena, Istanbul.
If you are planning a travel to Istanbul on this weekend, don't miss the excitement of finals!
---
Leave a Comment
You can also write your personal comment with