Interesting Christmas and New Year's Eve Activities in Istanbul
Istanbul is full of interesting things to do in Christmas & New Year times, varying from sweet workshops to concerts and street parties. If you are looking for something to do in Istanbul for holidays, you are at the right place...
Celebrating the New Year in Istanbul
If you are lucky enough to spend the New Year time in Istanbul, having a great time is as easy as a pie! We selected some interesting things to do in the fun-city Istanbul for the New Year celebrations, enjoy!
---
1) Concert at St. Antoine Church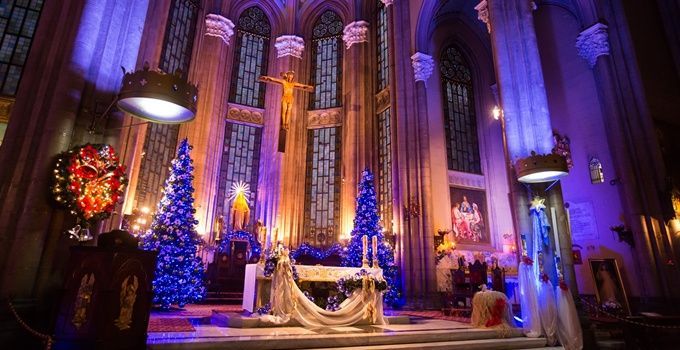 If Christmas & New Year holidays are approaching, Istanbul's marvelous churches are definitely one of the best places to visit. Decoration, lighting, visitors in good mood make you feel the Christmas spirit the moment you step in one. If the church we mention is as glamorous as St. Antoine in Beyoğlu – Istanbul, high spirits is guaranteed!
Apart from setting up a gorgeous Christmas crib, St. Antuan also houses great concerts of world-famous musicians in New Year time. This year on the 26th of December, talented Jiri Barta will be nourishing our souls. Enjoy it!
| | | |
| --- | --- | --- |
| Prices: | 1st Category | 133.00 TRY |
| | 2nd Category | 112.00 TRY |
| | 3rd Category | 89.00 TRY |
| | 4th Category | Full: 67.00 TRY Student: 47.00 TRY |
Address
İstiklal Cad. No:171 Beyoğlu İstanbul

Telephone: +90-212 244 0935
---
2) Cupcake & 'Cooktail' Workshop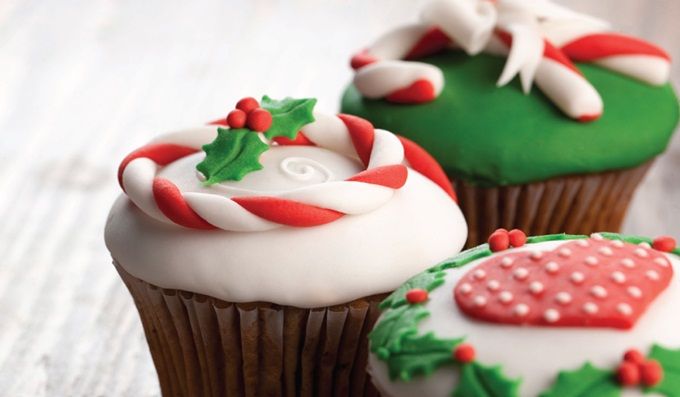 Sweets are an indispensable part of New Year time and these sweets contain joy instead of calories! As a collaboration of Santa & the Culinary Arts Academy (Mutfak Sanatları Akademisi), the most secreted New Year cupcake, 'cooktail', and cake recipes are given to sweet-lovers.
Workshops:
| | | |
| --- | --- | --- |
| New Year Cupcakes | 150 TRY | (December 17, 10:00 – 14:00) |
| New Year Cakes | 150 TRY | (December 24, 10:00 – 14:00) |
| New Year Menu | 160 TRY | (December 25, 19:00 – 22:00) |
| New Year 'Cooktails' | 190 TRY | (December 27, 10:00 – 14:00) |
Address
Maslak Meydan Sk. No:1 Beybi Giz Plaza B Blok No: 123-134, 136 İstanbul

Telephone: +90-212 290 3550
---
3) Fireworks over Bosphorus
For New Year celebrations in Istanbul, the sky is the limit! When the clock hits 00:00, a gigantic visual show will be triggered all over the city. Thousands of fireworks will turn the night into day and welcome the new-born year with sparkling enthusiasm! Even though you can enjoy the show basically anywhere, it is better to be close to Bosphorus, preferably in Ortaköy. Enjoy the fireworks and make as many wishes as the number of fireworks you can count!
---
4) New Year Bollywood Eve Party!

XLarge Club guarantees you to have a unique New Year party with an extraordinary Bollywood theme! Mixing the joy of New Year and energy of Bollywood movies; you will be welcoming the baby year with ecstatic dances, colorful ambiance, and famous DJs!
Address
Atatürk Oto Sanayi Sitesi, G52. Sokak, No:12/1 Maslak İstanbul

Telephone: +90-212276686656545
---
5) New Year Concerts Everywhere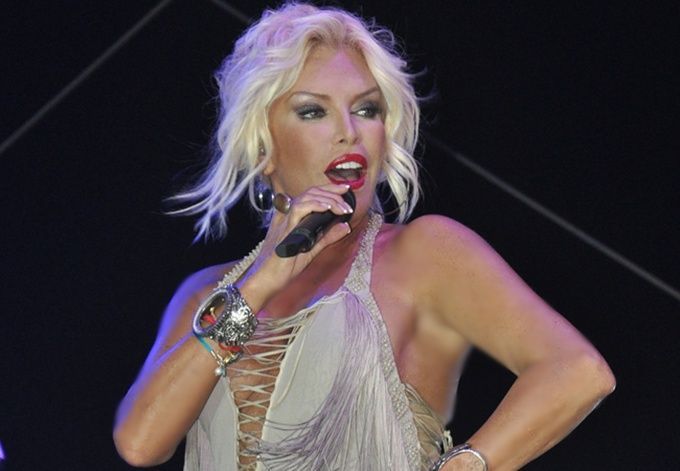 Istanbul, as a party city, couldn't be expected to spend the New Year's Eve sleeping! Show must go on and many famous singers & DJs following this motto will be on stage for Istanbulites to have an unforgettable night! There will be numerous options scattered all around the city. Here is a brief list of the New Year parties with popular artists of Turkey:


| | |
| --- | --- |
| Ajda Pekkan at WOW Istanbul | Tel: (0212) 468 30 01 |
| Ece Seçkin at Hilton Convention Hall 2 | Tel: (0212) 272 56 96 |
| | Tel: (0212) 325 27 57 |
| Irem Derici at Hilton Convention Hall 1 | Tel: (0212) 272 56 96 |
& more…
---
6) Traditional Street Party at Nişantaşı (Canceled)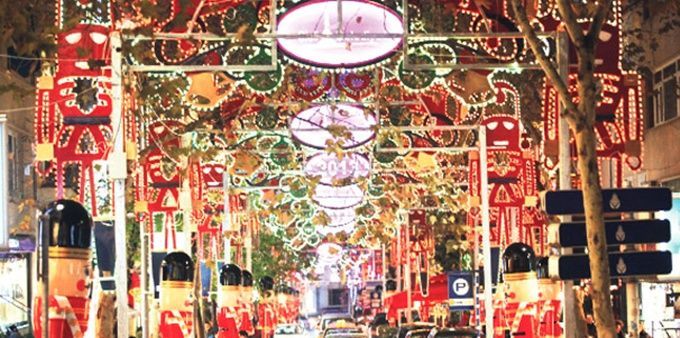 If you make a list of top 10 places to go shopping in Istanbul, Nişantaşı might win the first place. Adding that this district is also full of luxurious restaurants and cafes, as well as a traditional New Year Street Party, it is not a surprise that thousands of Istanbulites love celebrating New Year in this special district of Istanbul.
Join the joyous crowd and countdown for a marvelous New Year full of hope, love, excitement and fun!
* Any suggestions? Please share with us in comments!
(Yeni İçerik)
---
Leave a Comment
You can also write your personal comment with