Arasta Bazaar
Arasta, is the only historical open bazaar standing in Istanbul, where you can find painstaking and scrupulous handmade carpets and rugs.
Arasta Bazaar, located in Sultanahmet Square, has been one of the most attractive shopping centers of Istanbul since the 17th Century. During the Ottoman Era it was known as the Sipahiler (Cavalrymen) Bazaar because generally cavalry equipment was sold there.
In the more than seventy shops of Arasta Bazaar, handmade carpets and rugs from all over the country are sold. Some of those carpets are antiques while some of them are reproductions created by adhering to the original models.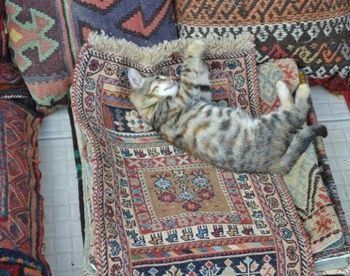 There are not only carpets and rugs in this bazaar. You can also find various souvenirs made of leather, golden or silver along with natural stones such as meerschaum.
Arasta Bazaar is also significant because it is the last standing example of the historical open bazaars in Istanbul.
We highly recommend you to visit the Arasta, which is a historical bazaar with a long history of more then 300 years.
---
Leave a Comment
You can also write your personal comment with