Animal-friendly Circus of Turkey!
Circus of Turkey is the living proof of how fun can a circus be without having/harming any animal!
Circus of Turkey was founded in 2006 by Ulaş Cankurt with the motto of "Animals are beautiful in their habitats, not on stage." When the circus had finalized its evolution in 2012, a brand new understanding of entertainment and performance arts had astonished the guests of the Circus of Turkey.
A green, healthy and 100% animal free (except for the humans of course :) circus pushed the limits of fun with its clowns, acrobats and numerous unforgettable shows.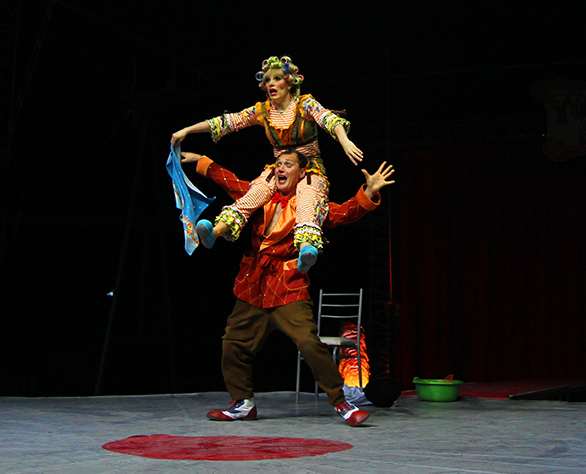 The mission of the circus was entertaining children and making them think while they're laughing. Helping them to improve their imagination since the children are highly generous when they are teaching grown-ups how to use their imagination. The crew proudly said that they were friends with all the living beings and they were happy to spend the best days of their lives with children!
Circus of Turkey built their tent right at the 80. Yıl Cumhuriyet Park and welcomed its guests on February 1,7 and 8.
*Address: 80.Yıl Cumhuriyet Park is next to the Fenerbahçe Koleji, Ataşehir - Kayışdağı
Circus of Turkey

Shows were on Fridays, Saturdays and Sundays
Ticket Prices
1.C Lodge Full Fare 27.50TRY
1.C Loca Discount 22.50TRY
2.C Tribune Full Fare 17TRY
2.C Discount 12TRY

Place: Tent of Türkiye Sirki
(Yeni İçerik)
---
Leave a Comment
You can also write your personal comment with