An ideal world of shopping: Akaretler
If you want to find out a unique world of shopping in the middle of Beşiktaş, you have to face up a little bit of pain and climb the Akaretler ramp.
Akaretler was built for Dolmabahçe Palace workers to inhabit during the Ottoman Era. Nowadays it revives both Beşiktaş and Istanbul with its style. Long-term restoration work and intensive labor have given Akaretler a European outlook. Akaretler had to overcome some problems during its restoration period; however, what has emerged is admirable. 

Its historical buildings date back to the 18th century. Akaretler Sıraevler was built by palace architect Sarkis Balyan, who was a member of the Balyan family, under the order of Sultan Abdülaziz in 1874. Sıraevler are the first row houses in Istanbul. Akaretler Sıraevler consists of sixty-six singular units and six apartments.

 Especially at the end of 19th century, famous names of the period lived in this region due to its increasing popularity. The famous palace painter Fausto Zonaro, poet and critic Sabahattin Kudret Aksal who was born in the house number 57 in 1920, Mustafa Kemal Atatürk's mother Zübeyde Hanım and in the First World War Mustafa Kemal Atatürk has also lived in this region.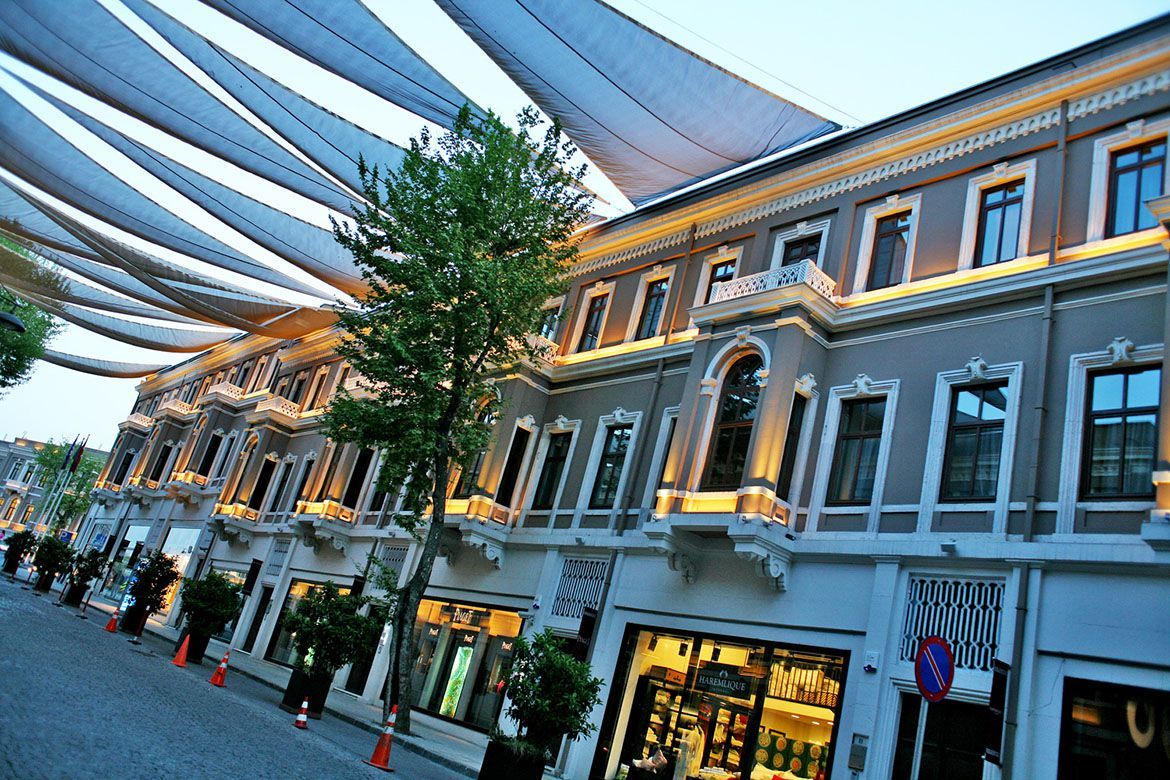 Revival of Akaretler

The first restoration work started in the region after Net Holding rented the area for 49 years, using the model "build-operate-transfer" in 1987. In 2003, the restoration process stopped for a short time after it was transferred to Garanti Bank, but then in 2006 the revival process started again with the leadership of Serdar Bilgili. 

Even though it is time consuming and exhausting to modernize the area while protecting its history and the characteristics, it has an importance in terms of bringing Istanbul an international environment. Akaretler Sıraevler, Istanbul's greatest restoration project, covers 55 thousand square meters. 

Including world's most famous brands it has 34 stores, cafes, car parks and with world-famous W Hotel's W Istanbul branch office it is Beşiktaş's wonderland.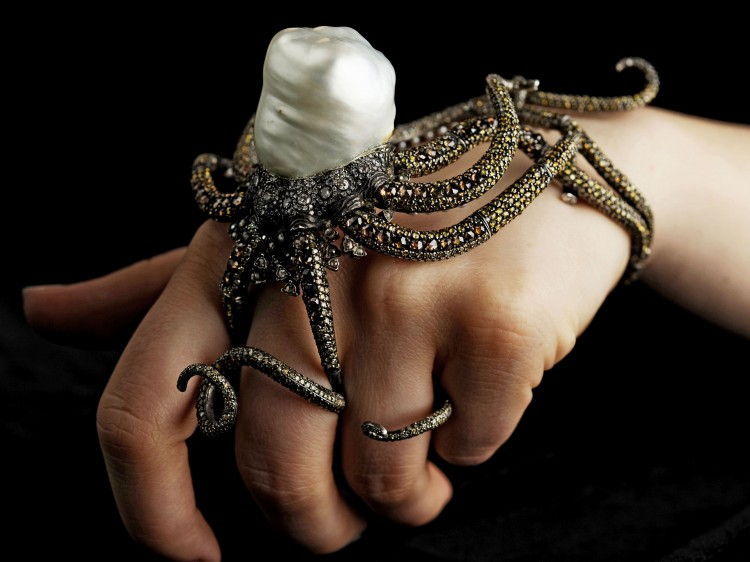 Akaretler will be the heart of shopping and fashion!
If you're bored with shopping in Nişantaşı you should come down to Akaretler and have a look at the display windows of these popular and attractive stores. To change an ordinary day into a beautiful one, Akaretler presents you all manner of opportunity. 


Catherine Malandrino, Sevan Bıçakçı, Berluti, Nuxx, Sergio Rossi, Jimmy Choo, Marc Jacobs, Marni, 1930 Antika and Cornelliani are some of the brands that are located in this street.


To have a cheerful lunch during the day or to have a special dinner Pastorito and Spice Market are appropriate choices. On the other hand, to cool down you can have an irresistible Iced Latte at Cafe Nero.


Newly opened Joke Perestroyka, run by İzzet Çapa, tries to create a new fashion stream with Saturday brunches. Perestroyka calls to mind "revolution and reconstruction" in Russian.


Istanbul that has been carrying the title of tourism center for years already becoming the attraction center of business world too by its congress centers, international financial institutions and headquarters of all companies that are located in some certain districts. Akaretler is one of them. The creative ideas of advertising agency Alametifarika are designed here. Prof. Osman Müftüoğlu's clinic called "Yaşasın Hayat!" is designed for people who want a high quality and fit life style.


Akaretler brings a breath of fresh air to the daily life of Istanbul with its extraordinary style and its atmosphere, which reminds us of Europe's upper-class areas. We are sure that you will spend your day with pleasure in Akaretler.
---
Leave a Comment
You can also write your personal comment with