A closed box: The Grand Bazaar
By being one of the biggest and oldest closed bazaars, having high quality products, and servicing in almost every language; Grand Bazaar is a must go place in Istanbul.
A Must - See in Istanbul
To enjoy Istanbul fully, one should definitely lose oneself in the city, and blend oneself with the city. The Grand Bazaar is the perfect place for it. The Grand Bazaar is in fact a separate world within Istanbul. It is an active, crowded, inviting, and indispensable part of Istanbul. This bazaar attracts tourists from all over the world, and you can find not only glorious history but also antique dealers, jewelers, bag makers, leather shops, carpet sellers –in short, everything imaginable.

Being the oldest and largest historical bazaar in the world, the Grand Bazaar was built on Sultan Fatih's order to provide income for the Hagia Sophia. This historical bazaar is located between Nuruosmaniye and Beyazıt Mosques, Cevahir and Sandal bedestens*. It has been a center for shopping ever since.

* A bazaar in which valuable goods like clothes, jewelry, etc. are bought and sold.

---
61 streets, 4000 shops!
As the Ottoman Empire grew larger, the Grand Bazaar also kept up with the development of the capital. The bazaar that initially was comprised of two bedestens now occupies an area of about 47 thousand square meters. Although the Grand Bazaar suffered eleven fires and two earthquakes, it still fascinates the visitors with its architecture. It is composed of 61 streets, some of whose names refer to different businesses such as Fesçiler (fez sellers), Kalpakçılar (fur cap sellers), and Aynacılar (mirror sellers). İç Bedesten, which is set on an area of around 1500 square meters, and Sandal Bedesteni, which comprises an area of 1300 square meters, as the half-are somewhat detached parts of the bazaar. Around the bazaar are the inns that are again parts of the bazaar.

Today there are around 4000 shops in the Grand Bazaar. A number of travelers who visited the bazaar in the past portrayed it as a quite, solemn place. Now, it is just the opposite. You can hear the shopkeepers invite people in while you are wandering around the bazaar. You can hear words from many different languages in these friendly greetings. Bargaining is one of the rituals of shopping in the Grand Bazaar. This ritual gives pleasure to both sellers and buyers.
---
The largest jewel bazaar of the world
The Grand Bazaar is the largest jewel bazaar of the world. To tour it completely, you have to devote at least three days to your journey. This may sound like an exaggeration, but you'll understand that it is true when you see the plenitude and variety of shops.



If you want to walk through the bazaar strategically, you are advised to start from the Nuruosmaniye or Kürkçüler gate. You can find the best gold and brilliant designs in the jewelry shops along Kalpakçılarbaşı Street leading to the Nuruosmaniye Gate. If you find yourself saying, "It is not enough to see them, I want to buy them.", then you should have a look at as many shops as possible. The most popular jewelers on this street are Kafkas and Fuat Kırgız. When you walk towards the end of the street, you will come across the shops that sell second-hand clocks. Again on this street, leather aficionados will enjoy a popular place called Punto.
If you enter the bazaar from the Nuruosmaniye section, turn right at the second turn and walk till the end of the street. About 20 meters ahead, you'll see the entrance of Zincirli Inn on your right. This inn is the most beautiful and original caravanserai in the Grand Bazaar. This is a paradise for carpet-fans because the shops of Şişko Osman with a legendary collection are found here. Şişko Osman has the largest collection of carpets in the world. It is said that this collection can be compared with Damat Ibrahim Pasha Palace.
---
Favorite of famous designers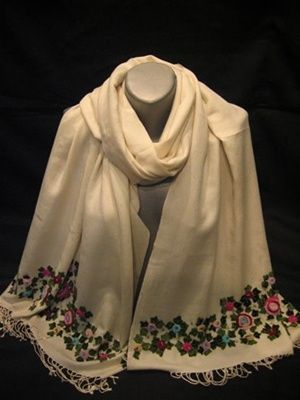 On Yağlıkçılar Street, you will find many cloth shops. You might think that cloth is a simple thing and it can be bought anywhere, but famous designers like Donna Karan, Galliano, Jean Paul Gaultier and Rıfat Özbek find inspiration by visiting these shops. If you like hand-made clothes, many are sold in Remzi Fırat at #13. This shop also has a new branch called 'Ethnic City' on Yorgancılar Street at #14.

If you are interested in hand-painted cloth and Ottoman kaftans, go to Muhlis Günbattı's shop on Perdahçılar Street. This shop has a wide range of products as well as kaftans and carpets. Sivaslı Istanbul Yazmacı, on the same street, is also one of the oldest shops of the bazaar. This small shop - in which you can find all kinds of Anatolian hand-made textile - is a popular place for both local and foreign designers. Textiles, loincloths and hand-painted cloths from several different regions of Turkey are sold here. Eğin Tekstil at the entrance of the Örücüler Gate is a 145-year-old shop. There are silk textiles, traditional hand-made textiles, hand-painted cloths and flax beddings in this shop.
---
For Antique Lovers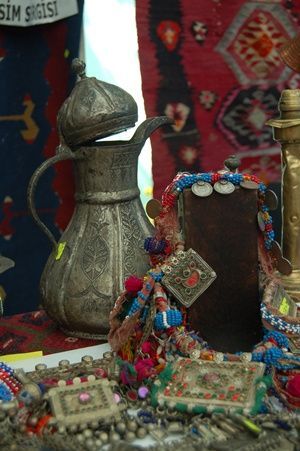 The Old Bedesten section of the bazaar is a popular place for antique lovers. Shops that sell ornaments, carpets, and old clocks are also here. The most famous shops in this section are Şalabi and Ziva Antik. If you would like to buy 22-carat gold earrings from Mardin or Diyarbakır, with each pair unique, you should definitely go to Mavi Köşe at #11. If you don't like gold and you're interested in natural stones, Stil Inci is perfect for you. You will find accessories of all kinds of natural stones. If you wish, you can even have your own designs made. Again in this section, Erdün Collection sells decorative products like lanterns and oil lamps.
---
Traditional is blended with modern!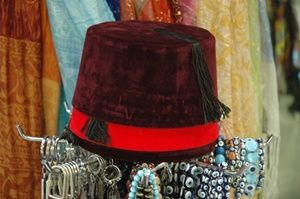 Although the Grand Bazaar seems more of an authentic structure, you can still come across some shops where tradition is blended with modernity. Especially in Derviş at #19 on Keseciler Street, you will find bathroom accessories, traditional hand-made textiles, hand-painted cloths, pillowcases, jackets and shirts from Anatolian villages. This is a wonderful shop for authentic souvenirs.
Another shop is Abdulla. They stock bathroom accessories, soaps, towels, loincloths, bedding and carpets as well. Deli Kız, which sells souvenirs and clothes with Turkish motifs, has a branch for children.
---
What to eat and drink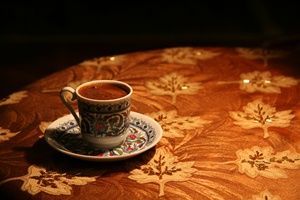 You wandered, got tired and hungry, and now you want to have a rest while drinking something? Besides shops and stores, there are also traditional restaurants and cafes in the bazaar. The most famous one is Havuzlu Restaurant, known for its generosity. Historical Şark Kahvesi on Yağlıkçılar Street is an alternative, where you can have its famous coffee and recharge your batteries. Fes Cafe, Sultan Cafe and Life Cafe are also popular cafes in the bazaar.
'Carşı-i Kebir'*, 'The Big Bazaar', The Grand Bazaar or the Closed Box, as Orhan Veli, said is a place of manifold occupations, masters and apprentices, gold and silver, tourists and Istanbulites, and no place in the world can compare to it.
---
Keep in mind...
• Be sure to have a camera with you since you will wish to take photos of many things in this colorful world.
• If you are visiting the Grand Bazaar for the first time, have a pen and paper. You may want to note the names of the streets so that you will remember where you have been.
• Drive a hard bargain while you are shopping and don't put off buying the things you want until after you have a walk around. It may be difficult for you to find that shop on your way back, and even then, the pieces you liked may have been sold.
---
Couldn't get enough of shopping?
---
Leave a Comment
You can also write your personal comment with